Responsive design is the modern approach to building a website with the aim of providing an optimal browsing experience on all devices.
As more and more people are using mobile devices to access websites, responsive design has become an important factor in website optimisation. It ensures that your site will look good and works great no matter what device it's being browsed from.
In fact, more than 54% of all website traffic worldwide coming from mobile devices so if your website does not have a responsive design you're guaranteed to lose a lot of that traffic.
It's clear that responsive design is now more important than ever so if you want to stay ahead of your competitors, it's something that you need to implement into your website design.
What Is Responsive Design
Responsive design is a powerful and efficient way to provide an optimal browsing experience for your website on all types of devices. It works by using the same HTML code, but resizing its layout depending on the screen size. The flexibility in responsive design allows companies to keep a single site design and layout, rather than creating multiple versions of their website for different devices. This can also help to prevent duplicate content issues which might be hurting your SEO performance.
The goal of responsive design is to provide the best possible experience for your users, no matter what device they are using. It can be very difficult for a user to browse your site if they constantly need to zoom in on text and buttons. By optimising your site to be responsive, you're ensuring that it works the same on any device or screen size, which creates a much more pleasant browsing experience for the visitor.
And the good thing about responsive design is that it works automatically. All you need is a responsive design template or framework and the right coding techniques.
Why Is Responsive Design Important
Responsive design is important because it ensures that your website is mobile-friendly and works well on all types of devices and screen sizes. This is becoming an increasingly important factor as more and more people are using their mobile devices to access the internet. Google now considers mobile-friendliness to be an important ranking factor, so responsive design is directly linked to SEO performance.
Just to put into perspective, here are some mobile marketing stastistics from 2021:
More than 20% of Google searches come from a mobile device.
In the United States, 25% of internet users only access the internet through a mobile device.
61% of people say they perceive a brand more positively when they offer a good mobile experience.
25.85% of all emails are opened on mobile phones, with another 10.16% being opened on tablets.
Having your site optimised for responsiveness also helps with general user experience. If your website is not responsive, you are forcing visitors to constantly zoom in and out or even worse — have a bad browsing experience because the buttons are too small. This can cause major problems with bounce rates and conversions which will definitely hurt your revenue and SEO performance over time.
In addition, responsive design can help to reduce development costs and time because you only need to create a single responsive website rather than multiple versions for different devices. This is will also help you avoid any duplicate content issues — another reason why responsive design is important for SEO.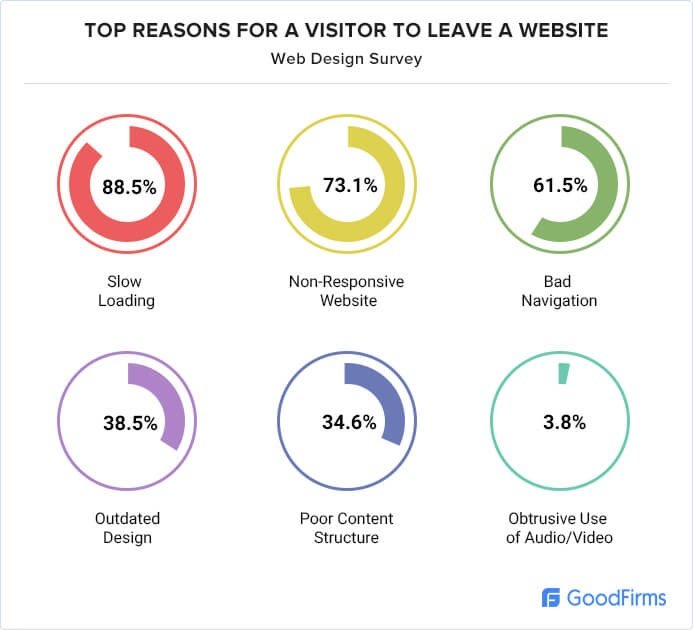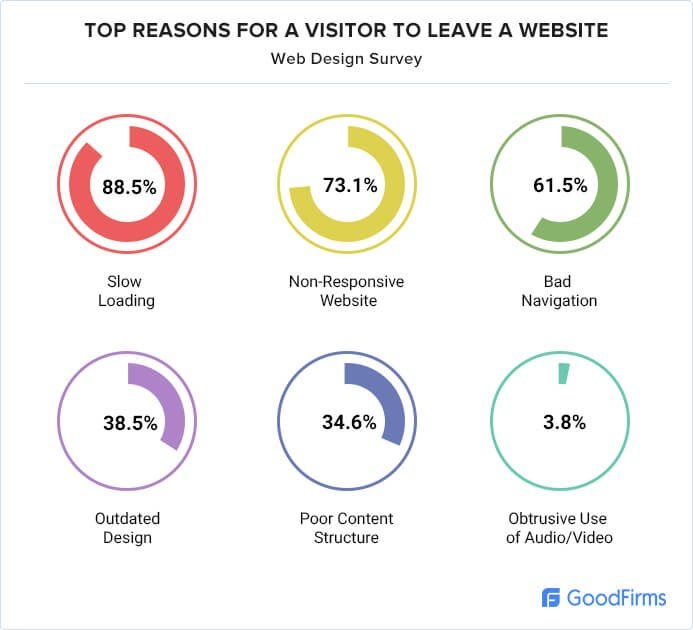 Top 10 Reasons For Responsive Web Design
1. It Improves Your SEO
Does responsive design affect SEO? Absolutely! Responsive design is better for SEO because it provides a single URL for every devices, which makes it easier for Google to crawl and index your website, as well as avoid any duplicate content issues.
2. It Provides A Better User Experience
Responsive design is not just for SEO — responsive websites provide a better user experience by automatically adjusting content to each type of device and screen size, making sure that your site looks good and works great wherever the visitor is viewing it from.
3. Gives You A Local SEO Boost
Mobile search queries like "type of business + location" are very common as people look for businesses like yours locally. If you're targeting a local audience, responsive design is even more important because it ensures that your website looks good on all devices with different screen resolutions, including smartphones and tablets.
4. Rank Higher In Mobile Search
Since the introduction of Google's Mobile First Index in 2018, responsive design has become even more important in helping your website rank higher in mobile search results. It's an important ranking factor that you need to optimise for.
5. Improves Your Conversion Rate
Not only does responsive design provide a more optimal browsing experience for your website visitors, it's also proven to improve your conversion rate. Research by Google found that poorly optimised responsiveness reduced the probability of visitors converting drops by up to 95%.
6. Saves You Time and Money
Responsive design helps to reduce development costs and time because you only need to create a single responsive website rather than multiple versions for different devices. Furthermore, responsive design also helps to ensure that the pages on your website look consistent across all devices so you don't need to make alternative pages.
7. Gets You More Social Shares
Content that is mobile friendly and responsive gets more social shares because it's easier for people to view and share on their devices. This means that responsive design can help to increase your website's social media reach and engagement much more easily.
8. Makes It Easier To Track Analytics
As responsive design works automatically, it's easier to track analytics and monitor your traffic. If you had to create multiple versions of your site for different devices, it would be much more difficult to track analytics.
9. Improves Your Loading Speed
Faster loading times is another reason to consider responsive design. Your visitors expect your website to load just as fast on mobile devices as they do on desktop computers. Responsive websites can help you improve your site's speed and performance by sizing images properly, compressing the site's code and loading responsive scripts instead of separate ones for different devices.
10. Mobile Browsing Is Growing
The use of mobile devices to browse the internet is growing every day, so responsive design is more important than ever before. With mobile devices now generating more than 54% of global website traffic, responsive design is the only way to ensure that your website is accessible to those users.
In Conclusion
Responsive design is not just for large businesses — responsive websites are important no matter what your website is about, who your target audience is, or how many visitors you get.
If you're looking to improve the performance of your website then responsive web design might be right for you! It comes with a long list of benefits, including better SEO, improved user experience, and higher conversion rates. It could make all the difference for your business in terms of growing your revenue, so make sure your site is optimised to be responsive.
Need help with your responsive website design? Contact us today for a free consultation! Ambition Digital is a 5-star rated website design agency in Edinburgh, UK with proven expertise in a variety of industries and niches.