Think about brand awareness this way. There are people who are literally proud to own products from certain brands like Apple and Nike. People wear t-shirts with brand logos on them esentially promoting a brand which they have paid for.
This is all thanks to brand awareness. These types of brands have managed to create a "culture" around their products so consumers don't hesitate to spend their hard earned money on them — over and over again.
If you're here to learn how to build brand awareness, this article will cover that in detail. Plus, we will look at how to establish a strong presence in your niche and the types of marketing campaigns you can use to grow your business.
Let's take a look.
What Is Brand Awareness?
Brand awareness just means how much your customers know about your brand and how recognisable it is. Creating strong brand awareness is very important when you're trying to market and promote your company's products and services — especially in the early stages!
To many marketers brand awarness is a vague concept. If you're the type of marketer who likes to measure everything with as many stats and figures as possible, measuring brand awareness could really frustrate you, Still, building brand awareness should be an essential part of any marketing strategy.
Why Is Brand Awareness Important?
Brand awareness is important because it is the first stage of a marketing funnel and the cornerstone of lead generation. Here is why:
Brand awareness creates trust in your products and services
Today, consumers have more choice than ever before. That's why before making a purchase, consumers tend to research other options first. This is where brand trust comes into play. Consumers tend to look at things like social proof (such as reviews), so if your brand is quite popular with past and current customers, new customers will be more likely to go through with the purchase.
To put it simply, brand awareness adds a "face" to your company. It's a way to create a personality for your brand that people like and can relate to. When your brand tells a story, you're selling more than a product or a service. You're selling a feeling, which is a great way to build trust in the human/brand relationship.
Brand awareness creates association with your products and services
When you're trying to find something out, you Google it. When you're looking for something new to watch, you go on Netflix. Notice how these words are capitalised? That's not because they are nouns or verbs – it's because they are known brands.
If they did not have brand awareness, you could simply refer to Google as a search engine and Netflix as a streaming service. But they have managed to transcend their actual defenition and create a brand.
That's the power of brand awareness. It creates association with products and services, making people replace actual defenitions with brand terms. If your brand achieves this, people will be doing your marketing for you.
Brand awareness creates value for your company
The value of your brand increases when consumers have positive experiences with your products and services. Consistently creating these positive experiences for your customers will create a level of loyalty. They will start to recognise your brand without additional assistance and start to prefer it over your competition.
Think of it like a flywheel – when a consumer has a positive experience, they are likely to make a repeat purchase and share their experience with other people.
This is the power of brand awareness. By establishing trust and loyalty with your customers, you will build brand value that will see your products and services become the go-to in your niche.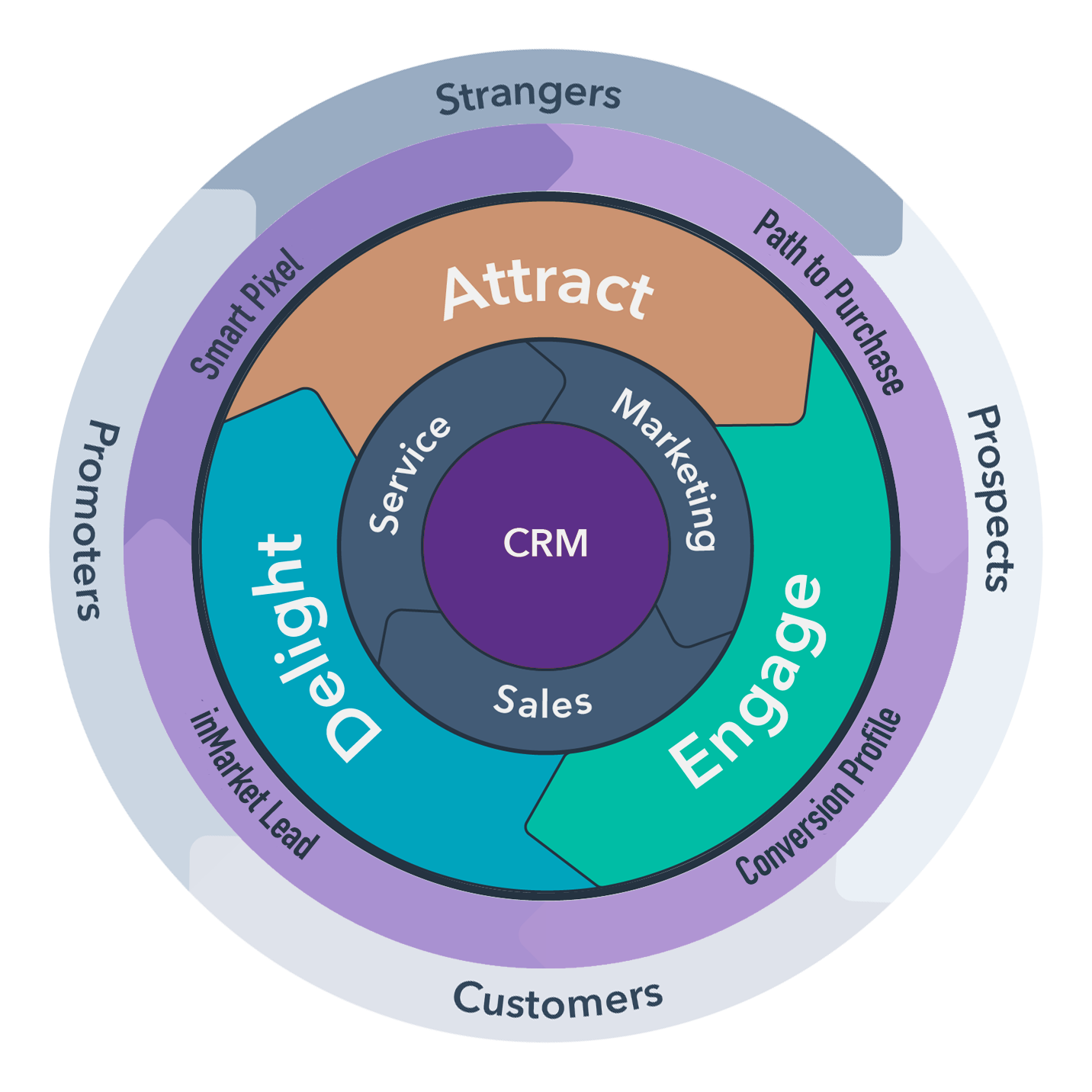 How To Create Brand Awareness
The process of creating brand awareness can take a while. You're unlikely to achieve it just by advertising your products and services with marketing campaigns. Building solid brand awareness comes down to several factors that go beyond simply trying to get sales.
If you think you will create a brand just by running paid ads on Facebook and Google, you're sadly mistaken. Doing this just makes the consumer focus on your products and services, rather than your brand.
Let's take a look at some ways you can create brand awareness and make that loyal connection with your customers:
Act like a person, not a company
Think about meeting new people. The way you build a relationship with them is by trying to learn more about them. What are their hobbies? What are they passionate about? Their likes and dislikes.
This is what you must also incorporate into your brand. Find a way to define your brand and tell people that you are more than just a company trying to make sales. Show that you care.
Get social
People love to socialise. Doesn't matter if it's with 10 people or 1 person, it's a way for us to create relationships, stay connected, learn about things and much, much more.
The same thing can be applied to your brand. If you only socialise with customers when you're trying to sell your products or services, that's exactly what you will be known for — just being a company.
A great way to create brand awareness by being social is to up your social media game. Interact with your target audience by posting things that are not directly related to your products and services. Add value by creating informative posts and resources or simply ask questions and share interesting content to your timeline. You can even leverage user-generated content by encouraging your audience to create and share unique content about your brand in exchange for a feature or chance to win a prize
Think of it in terms of using your brand's social media account to make friends, rather than trying to directly sell your products and services. According to a global study done by Weber Shandwick and Forbes Insights, over 50% of brand reputation is a direct result of online sociability.
Don't be afraid to tell your story
When you create a powerful narrative around your brand, it becomes more than just a business. It creates the feeling that consumers love to have when they receive their orders. Storytelling is a great way to make the relationship between your brand and your target audience feel more personal.
What can you tell a story about? Literally anything — as long as it's true, of course! For example, AirBnB used storytelling to create a feeling of a community. In this video from 2015 it emphasised how people have made new friendships and been connected all over the world by using its services.
People enjoy stories about others' experiences and it makes them want to be a part of it as well.
Create shareable content
Regardless of what niche you're in, you need to create shareable content for your audience. It can be anything from blog posts, videos and social media posts to landing/product pages and anything in between — as long as people are able to share it!
Word of mouth (WOM) still remains the most effective marketing strategy for creating trust and brand awareness. If a customer sees a product or a service being used or recommended by a friend or family member, they will certainly notice it more!
By creating shareable content, you're making it easy for people to spread the word about your brand. Remember what we discussed earlier. You need to go beyond just simply trying to make sales all the time. If you create interaction with your target audience, it will improve brand trust and loyalty.
Ways To Increase Brand Awareness
If you feel that you have already created some brand awareness, now is the time to increase it even further. But what can you do as a brand to make that happen?
Let's look at some of the most effective ways you can increase your brand awareness:
Free versions, samples and trials
Offering a free version of your service is called a freemium business model. It's a great way to give customers a taste for what your brand has to offer before they make a purchase.
The concept of "try before you buy" is as old as marketing itself, but it's a damn good one. Every kind of company does it, from test drives at car dealerships to software companies using freemium pricing models and food brands offering free samples at supermarkets.
So, depending on your industry and niche, offering free versions/samples or trials can be an excellent way to increase brand awareness.
Create more shareable content
Bill Gates once said that content is king and it could hardly be anymore true. Content marketing is a great way to increase your brand awareness. It's an easy and cost-effective solution for showcasing your brand personality and adding real value to your customers. 
It can be anything from blog posts to videos, social media posts and more. Creating blog posts, eBooks and downloadable guides are the easiest ways to create shareable content for your website. You just have to get creative. On social media you can even collaborate with other brands in your niche by doing guest posting and increase your brand awareness through cross promotion.
If you're not creating content, you're simply missing out on massive opportunities and "easy wins".
Not sure how or where to start? Reach out to us here at Ambition Digital and we'll see about putting together a content marketing strategy for your brand.
Become a sponsor
Many successful companies already do this. Whenever there are festivals, expo's, concerts and other types of big events — they are usually sponsored by brands. It's an easy way to get exposure from people who are likely to be your target audience.
Becoming a sponsor also allows you to align your company with events that match what you values of your brand. People who attend the events will notice your brand and begin to associate it with what the event means to them.
A good example of leveraging sponsorships is Red Bull. Keep in mind that Red Bull is just a simple energy drink, but they have managed to elevate their brand awareness to the point where it's associated with adventure and daringness. How? They sponsor all of the major extreme sporting events like X Games, as well as individual athletes.
The "feeling" of drinking Red Bull has overtaken the product itself. 
Emphasize your brand personality 
One of the rules for creating a distinctive brand personality is to treat your brand as a person. When you attach a personality to your products and services it can help to attract your desired target audience and increase brand awareness.
A great example of this is Nike. They mainly just sell shoes, but Nike has become so much more than that because they have successfully created a distinct brand personality. By partnering with some of the best athletes in the world they have been able to portray their brand personality as "cool" and trendy. Everybody likes a winner. Nike's famous marketing slogan "Just Do It" resonates with people and gives them a certain sense of confidence.
You will notice that most of Nike's marketing is about achieving greatness, rising to challenges and stepping up a level. That's what people love about them and how they have achieved brand loyalty over their competitors continuing to drive sales.
Start a podcast
Podcasting has become the new major trend with millions of regular listeners every month. This has also provided new and exciting marketing opportunities, including a chance to increase your brand awareness.
It's now easier than ever to create and share your own podcast with the world. Podcasting is an authentic way to connect with your target audience. You can engage with the listeners by entertaining, educating and informing them about all the things in your niche and build trust (putting a "face" to the brand) in the process.
If you're not interested in starting your own podcast, you can always find existing ones in your niche and look to appear on them as a guest.
Another way to increase your brand awareness through podcasts is by sponsoring some. Just like events, podcasts also need sponsors and this can prove to be an amazing and cost-effective marketing solution for your brand.
How Do You Measure Brand Awareness?
If you don't measure your results, how do you know your efforts are working?
It's a bit more challenging to measure brand awareness compared to some of the other marketing metrics — but it doesn't mean that it's impossible. There is no single way to measure it directly. So, the best way to measure the effectiveness of your brand awareness campaigns is to look at metrics related to your engagement.
Here are some ways you can measure brand awareness:
1. Website traffic
This is an important metric as it allows you to directly measure how many people are coming to your website. You can look at it in 2 ways.
First is your direct traffic. So, how many people are coming to your site directly by entering the URL? If someone has typed in your exact URL it must mean they are aware of your brand.
Second is your overall website traffic. Looking at your site analytics like session time, pages per session and overall visitor number among other metrics can paint a picture for where/how people are finding you and interacting with your brand's website.
2. Social media engagement
Much like your website analytics, your social media engagement can tell you a lot about how people are interacting with your brand. How many followers, like, shares and comments are you getting?
If the numbers are low, you should revise your social media and content strategy. Look at what your competitors are doing and where they are finding success as a starting point.
3. Google searches
Google processes over 40,000 search queries EVERY SECOND. Are people searching for your brand or brand terms? This is very important and largely comes down to search engine optimisation (SEO).
Need help with your SEO? We're a specialist 5-star rated SEO agency here to help make your business more visible in search engines and outrank your competition.
4. Conduct a customer survey
By doing surveys you can get direct feedback from your existing customers and target audience. This can be an extremely useful method for understanding how people view your brand. You can use free tools to create surveys, like SurveyMonkey and share them on your social media/email newsletter.
You can use this data to help you measure brand awareness and to better understand how consumers view your brand. Using this method is technically free, so it can prove to be a very cost-effective way to improve your products and services or to tweak your brand personality.
In Conclusion
Brand awareness is an important part of any marketing strategy and it can have a massive impact on how well your company performs in the long term.
In this article we covered ways you can create or tweak your own brand awareness campaigns/strategy. Implement these tips and you will notice how your brand loyalty and trust increase along with your sales and revenue.
Are there any unique or interesting brand awareness tips and techniques that have worked for you? Let us know in the comments.
Need help with your brand awareness? Here at Ambition Digital, we're a 5-star rated agency  striving to bring commercial-grade digital marketing solutions to help businesses improve their online presence. Reach out to us to discuss your requirements today.