Digital Marketing Agency in Edinburgh
Welcome to Ambition Digital
Commercial-Grade Digital Marketing Solutions
Transparent & Results-Driven Edinburgh Agency
Results-Driven SEO Agency in Edinburgh
We'll make your business more visible in search engines and outrank your competition
Powerful & Effective SEO Strategies
Cutting-Edge Techniques with Proven Results
Research & Analytics-Based Approach
Made For Businesses in Competitive Industries
High Performance PPC Agency in Edinburgh
Our data-driven approach to PPC management can deliver remarkable results for your business
Google Ads Technical Experts
Maximising Your Leads, Sales & ROI
Instant Increase in Exposure & Brand Awareness
Advanced Customer-Targeting Methods & Tools
Creative Web Design in Edinburgh
Our bespoke web design solutions provide your business with the highest level of service
Modern & Responsive Web Design
Brochure, eCommerce & Booking Websites
Optimised For Search Engines (SEO)
Next-Generation Digital Marketing Agency
Ambition Digital is Edinburgh's leading next-generation digital marketing agency
Our use of the latest marketing technology separates us from other internet marketing agencies, and has allowed us to bring commercial-grade digital marketing solutions to our clients since 2021.
By leveraging artificial intelligence (AI) and machine learning we're able to maximise our ability to collect and analyse data, identify trends much more quickly, and most importantly free up human talent for the creative and critical thinking tasks.
It's our mission to use innovative, convenient and sustainable marketing methods to pioneer a new and efficient way to deliver digital marketing services that achieve the best possible results for our clients.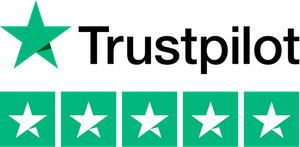 5-Star Rated Digital Marketing Agency in Edinburgh
Launched in 2020, Ambition Digital is a full-service digital marketing agency in Edinburgh, UK. Our mission is to provide commercial-grade digital marketing solutions, deliver exceptional results and always go the extra mile for our clients.
Our digital marketing services include Search Engine Optimisation (SEO), PPC Management, Website Design & Development, Content Marketing, Social Media Marketing and Marketing Consulting.
What sets us apart is our willingness to go the extra mile for our clients and our laser-focus on achieving goals. There is doing it and then there is getting it done — we make things happen!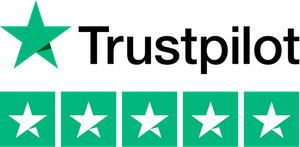 Frequently Asked Questions
Answers to your questions for Ambition Digital
Should I hire a digital marketing agency?
The short answer is that if you're looking for long-term business success, then — yes, absolutely!
Are you an Edinburgh digital marketing agency?
Aye! We're a full service Edinburgh SEO & digital marketing agency based in the heart of the Auld Reekie — the Fountain Park area of Edinburgh, Scotland.
What services does Ambition Digital provide?
We are a 5-star rated digital marketing agency with expertise in both, organic and paid growth. The specific services we specialise in are search engine optimisation (SEO), pay-per-click (PPC) management, web design & development and marketing consulting.
What separates us from other digital marketing agencies is the ability to provide our clients with a fully integrated service. This includes a variety of secondary services, such as training, social media marketing, content marketing and marketing automation.
What types of businesses do you work with?
We mainly work with SMEs across a variety of different industries and niches.
Whether you're a small business looking to reach more customers locally and nationally, or a bigger company looking to scale your operations, our team of experts have the experience and passion required to make your digital marketing campaigns a success!
What is your pricing model?
Each project we take on is specific to the requirements of the individual business. As a result, we do not have a standardised pricing model. We tailor each campaign to the specific business based on their industry, size, competition, goals and budget.
If you're interested in getting a custom quote for a project, please contact us to discuss and one our senior strategists will be in touch.
I'm just starting up. Can you help my business grow?
Yes! We can create a startup package for your business and tailor it to suit a small budget.
The package will include all of the basic needs for you to get started online.
Do you trade services for equity?
It's entirely possible, however it would depend on a range of factors.
If you have a good idea for a business, coupled with a solid business plan — feel free to get in touch and we'll see how we could work together!
Frequently Asked Questions
Answers to your questions for Ambition Digital