Want To Know How We Can Help Your Business?
We understand that taking the first step in reaching out to a digital marketing agency can be a daunting task. That's why we want to make it as easy as possible for you to get in touch with us.
You can reach us by phone, email, or through the contact form provided on this page. We look forward to hearing from you soon!
Email
contact@ambitiondigital.co.uk
Our Address
5 South Charlotte Street
EH2 4AN
Edinburgh
United Kingdom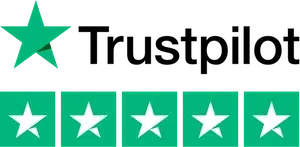 Ambition Digital is proud of the digital marketing success stories we have been able to achieve for our clients.
"I hired Ambition Digital to help with some technical tasks that were beyond my skillset. The value that they provided was incredible. They delivered exactly what I was looking for in a timely fashion, were a pleasure to work with, and the pricing was great. I wish I would have hired them sooner, it would have saved me lots of headache."
"I have been working with Ambition Digital for a few months and already we are seeing reduced ad costs, increased lead conversions and more sales a result. I was most impressed by their clear and helpful approach, which meant I knew what I was getting and how much it would cost me. I am very glad to be working with them."
"I couldn't recommend Ambition Digital enough. The team provided my business with all aspects of digital marketing services from comprehensive web development to SEO. From the minute we started working together I knew I had made the right decision and we look forward to continuing doing so in the future."