In the last 5 years, the interest in content marketing has been growing at a steady pace — and for a good reason.
Utilising content marketing is a great way for businesses to build brand awareness and even generate more leads and sales. Nowadays, big companies have whole content marketing departments and spare no resources when it comes to this type of marketing. After all, motivating customers to buy from you or engage with your brand through the use of content like social media posts or blog articles has proven to be quite lucrative. According to research by SEMRush, companies that utilised content marketing were able to generate 97% more backlinks than those that didn't and get 55% more search traffic. This lead to 5x more leads and cost 62% less than traditional marketing.
But it's not just the big companies that are able to take full advantage of content marketing. By delivering engaging and informative content to people who are actively searching for it, small businesses can improve their search engine rankings and estalish themselves as a leading voice in their niche. This can be achieved by writing blog posts, creating videos and social media posts. Content marketing is a great way to build a sales funnel and move visitors through the different stages in order to eventually convert them.
In this article we will look at ways you can get started with content marketing, create your own strategy and use it to increase your website traffic.
Benefits of Content Marketing
The benefits to content marketing can be exponential when it's done correctly. if you're not actively doing this already, be sure to take some time to consider how this can help increase website traffic in your business.
When you post on a regular basis with valuable information your followers become more engaged as they anticipate the next post from you. You also gain authority in your field which gives you credibility when it comes to making decisions about what products/services to offer. When you create engaging and informative content you get shares from your readers. When someone shares one of your posts, not only do they share it with their connections, but also with all of THEIR connections too. The sharing effect can be exponential!
Not to mention the possibility of gaining backlinks – one of the most important ranking factors in SEO! The more shares your posts get on social media, the higher the chance a new follower has of finding your account and engaging with your content!
How To Get Started With Content Marketing
Before you start content marketing, you need to make sure that your content marketing strategy is well planned and thought through. With clear and concise planning you can save time and resources.
When creating content, make sure it's engaging and informative – include some personal touches or experiences in what you post. This will help keep followers more engaged as they feel like there's an opportunity for them to relate with what they're reading. Remember that you can only make content as good as you know your audience audience. Make sure you know exactly who your target market is, what they're looking for and then find out how to convey this message in a way that will appeal to them most! If you're doing it for SEO you will need to know searcher intent.
You should utilise every marketing channel you have at your disposal. It's best to spread out content across all the channels rather than focusing on one or two, this way more people will be able to find it and engage with it! But don't post anything without planning ahead. When creating posts make sure they are well thought out and improve on what others in your space are doing.
Most importantly, make sure that you're making some time for yourself too. Content is a 24/7 job so don't forget about giving yourself some rest when needed.
So, should your business invest in content marketing? These statistics should answer that questions. Content marketing is one of the most beneficial investments you can make for your business in terms of growing your online presence.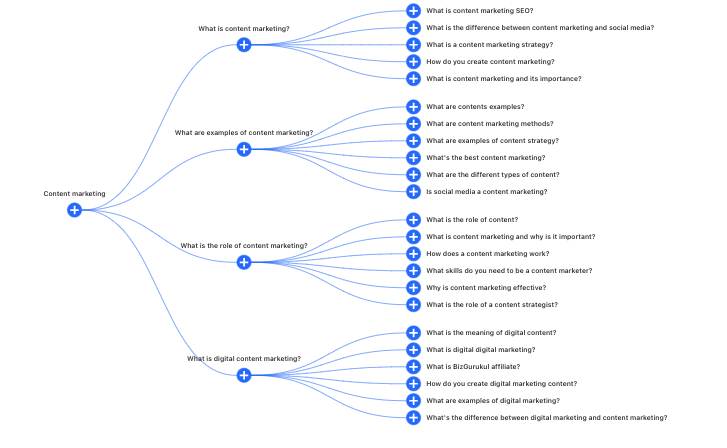 You Need To Know Your Audience
One thing that can't be emphesised enough is that in the world of content marketing, it's very important to know your target audience. This will help you determine what information they want and need from you so that you can make sure they're getting value for their time. For example: if your target audience is busy parents, posts about how to tackle challenges with toddlers will work better than articles about how to make money from blogging!
You should also consider which topics are going to be popular in the near future – this may require some research into trends using tools like Google Trends. Once you've done your research, create post ideas around these topics. Make sure to jump on an emerging trend fast before they become too mainstream and competition becomes stiffer.
When creating new blog posts, you also need to think about where you will be sharing them. Would this content be better shared on LinkedIn, Facebook or Twitter? In a newsletter, in an email series or just on your blog? This will entirely dependent on your social media strategy that you're following for each platform. But it's good to know which platform is best suited for different types of content.
Another way to promote new posts with content marketing is by creating a content schedule. If you make it public, people will know about specific topics or categories that interest them. This helps drive traffic back to your site while giving readers more control over their online experience!
13 Ways to Increase Your Website's Traffic With Content Marketing
So, to summerise here are 10 ways you can use content marketing to increase your website's traffic. Simply implement these strategies into your content marketing strategy and watch your traffic grow:
1. Use a Powerful Intro
Use a strong introduction for your new blog posts to grab the readers attention right away.
2. Ask Questions
Keeps readers engaged by asking questions or incorporating personal experiences into your posts.
3. Don't Overstretch
Start small and grow over time while still being strategic about where to focus attention.
4. Experiment
Try different tactics every now and again instead of sticking strictly with one formula for success.
5. Consistency
Stay consistent. Keeps readers coming back for more by continuing to publish new content on a regular basis.
6. Use External Links
Link to other relevant websites with things yours readers can read or buy.
7. An Omni-Channel Approach
Create an ongoing dialogue with your audience through comments, email newsletters and social media engagement.
8. Get Visual
Use visuals wherever possible! Photos, videos, infographics – you name it! Images are are a great way to increase brand awareness and can be shared independently. Include images throughout your article, but try not to overwhelm the reader. Add captions when necessary! They're great for shortening your article and providing additional information or context.
9. Know Your Audience
Make sure you're targeting the right audience with each post! This is essential when publishing on social media channels like Twitter as it can be difficult to capture someone's attention in 140 characters, so think before hitting send – are they going to care?
10. Powerful Headings
Write engaging headlines that will have high click-through rates (CTR's). You can get inspiration for these by looking at which posts get the most likes or shares on social media channels like Facebook. Keep an eye out for engagement levels in order to see what works best.
11. Build Relationships
Create relationships with influencers and bloggers in order to get better reach and exposure! Influencer marketing is all about leveraging people who have large audiences of engaged followers in specific niches (e.g.: fashion). You can reach out to these influencers by dropping them a line on their social media channels or sending them an email.
12. Optimise for Search Engines
Content marketing and SEO go hand in hand – but there's a lot to know about how they work together. Make sure your bog posts are optimised for search engines by including keywords that will help you rank higher on Google, Yahoo or Bing. Stay away from keyword stuffing as it can backfire! You should do internal linking to other articles on your website within your content.
13. Take Advantage of Automation
Automate your social media posting. Set up a schedule for your blog posts to automatically publish on social media, which will save you time and money.
In Conclusion
There are many proven ways to increase your website's traffic with content marketing. By delivering engaging and informative content, you can improve your ranking on search engines as well as become a trusted source of information for people who are searching for it.
You should also automate social media posting and include stunning images or video in your posts, so they're more likely to be clicked on and shared.
I hope this article has given you some new ideas about how you can use content marketing to help boost website traffic! If you need help with your content marketing, get in touch today. We're happy to chat anytime — no hassle, no commitment!