Traditionally, word of mouth (WOM) has been one of the best marketing tools out there. But in this day and age, there are a lot of effective digital methods you can use to market your product or service.
There are many free marketing tools that can help to take your small business to the next level. You can streamline your marketing campaigns, automate certain tasks, help you organise and schedule your content, as well as collect and analyse important data.
In this post we will look at 10 FREE digital marketing tools, which are ideal for small businesses and entrepreneurs.
1. Collecting Data: Google Analytics
Google Analytics (GA) is a powerful tool that helps you to collect and analyse important website data. It allows you to monitor your website traffic, including the number of visitors, geographical location, device used, time spent on site and more.
It also offers insights on how people interact with your content — such as the posts and pages that get the most visits.
In addition, Google Analytics has social media ad tracking features so it's possible for small businesses owners to measure their return on investment (ROI) when using Facebook Ads or Twitter Promotions.
If you have a WordPress website, you can use a plugin called Site Kit and connecting it to your GA account, as well as other Google products.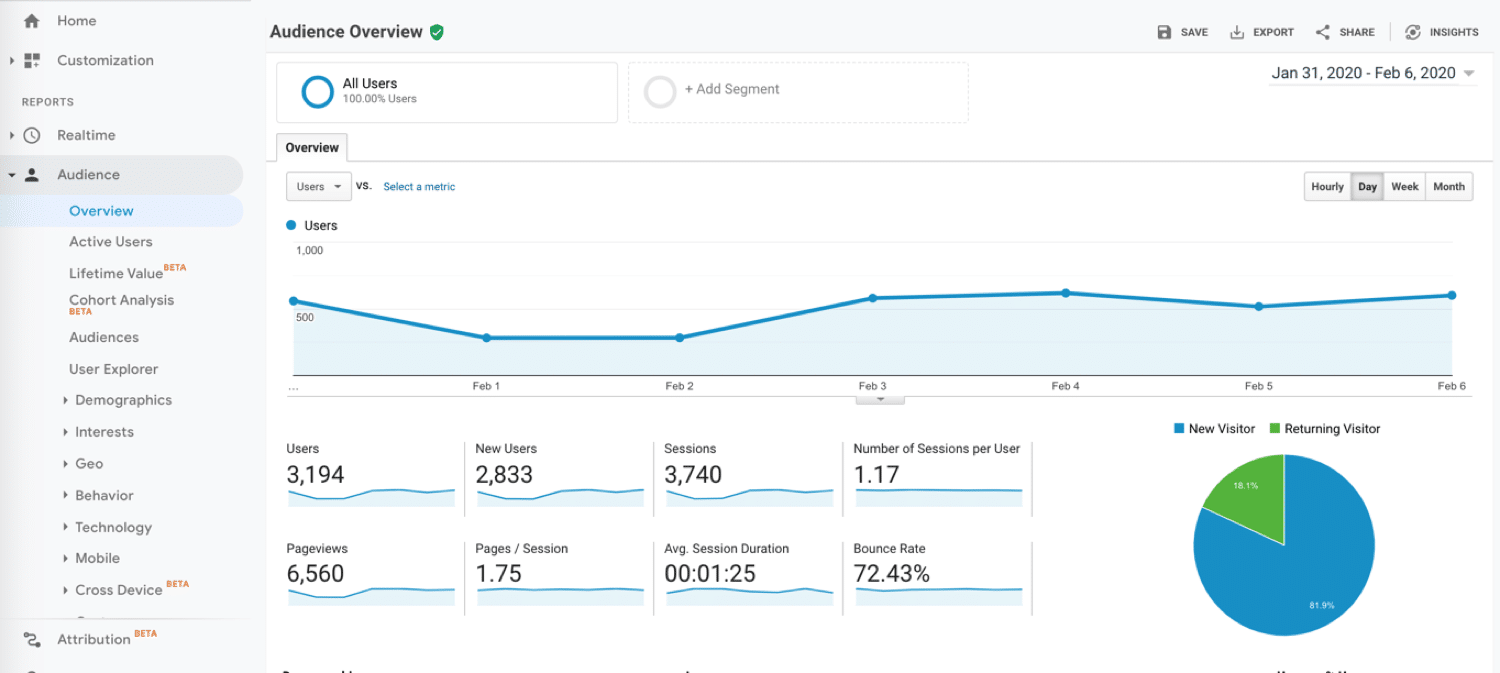 2. Graphic Design: Canva
Canva is a great tool that can be used to create unique social media graphics, presentations, posters, documents and other visual content. And the best part? You don't need to be a graphic designer to use it. It includes a drag and drop function, a huge library of images and elements, as well as a lot of different pre-made templates for you to use.
The platform is loaded with many more easy-to-use features and functions to help take your content creation game up a notch. Canva is free to use and you can create an account in just a few clicks.
You can create unique and visually appealing content in a matter of minutes making it one of the best free marketing tools for small business owners on this list!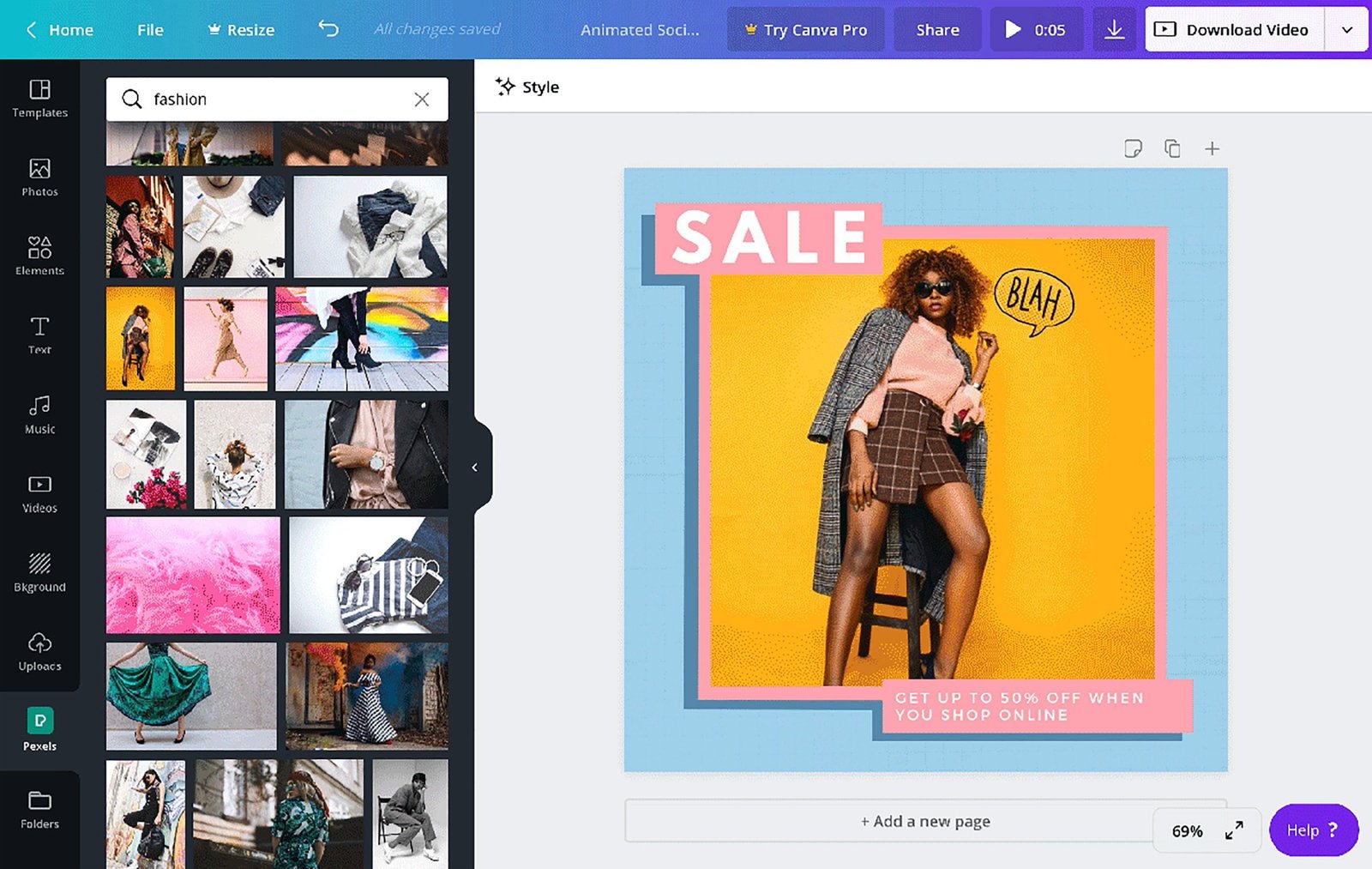 3. Email Marketing: Mailchimp
Mailchimp is one of the most popular email marketing platforms on the market. It's free to use for up to 2000 subscribers and 12000 emails per month, which is a lot more than you'll probably need as a small business owner!
It's a great tool for helping to manage your newsletter and contact list, especially because it's so easy to use. You can create newsletters with ease without any additional tools or technical skills!
Mailchimp also integrates with many other tools, including Canva – allowing you to create stunning graphics for your newsletter. It also integrates with WordPress, making it even easier to add your contact lists from your website into Mailchimp.
Another feature that makes Mailchimp one of the best email marketing tools is their excellent templates for each type of campaign — whether it's an announcement about a new product orservice, or a giveaway contest.
Mailchimp is also well-known for their excellent customer service, especially compared to other email marketing tools where it's difficult to find a live person on the phone or chat support.
If you're looking to build an email newsletter, then it's worth taking a look at Mailchimp!
4. Customer Feedback: SurveyMonkey
The key to success for any business regardless of what industry they're in is listening to customer feedback. Whether you're selling a product or a service, it's important to know how your customers perceive the value of what you're offering and if there are ways that you can improve.
SurveyMonkey helps you to drive your business forward by offering a free online survey tool to collect customer feedback. You can even integrate SurveyMonkey with Mailchimp and send your surveys to your contact list directly.
You will then be able to analyse the feedback on the backend of their platform and use this data to improve your offers.
5. Improving SEO: YoastSEO
Organic search has become one of the most important distribution channels for businesses of all size. If you're not optimising your site for SEO, then there's a good chance that it won't be found when people search online. Sure, you can hire an SEO agency to do it for you, but that can be expensive.
YoastSEO is an excellent free marketing tool to help make sure that you have all the basics in place and are getting maximum results from your SEO efforts. It's a free plugin for WordPress that can help you with on-page SEO. It's perfect if you use WordPress for your blog, but it can be used as an invaluable marketing tool for all other pages too.
YoastSEO will point out if your post contains duplicate content or too much keyword density, so you'll know whether you need to tweak what you've written before publishing.
As well as analysing the technical side of your posts, this amazing little tool will also give feedback on how readable your headlines are, which will assist with conversion rates too!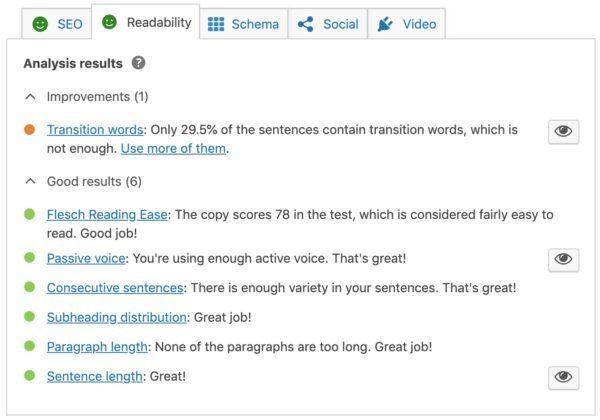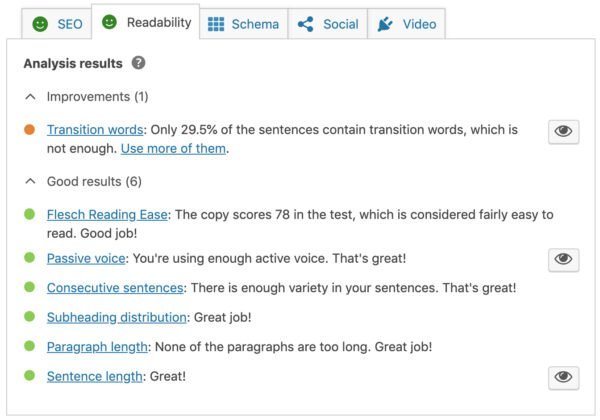 6. Keyword Research: Ambition Digital Keyword Tool
Keyword research is a vital component of any SEO campaign. In fact, it's so important that your SEO strategy can't even be implemented without it. But it can prove to be a little difficult, time-consuming and even costly — especially if you don't have access to the necessary software.
But don't worry – our Keyword Research Tool will do all the hard work for you!
You can use our free marketing tool to research keywords and it will tell you how many people are searching for them every month. You also get suggestions on similar search terms and long tail variations, making keyword research much more efficient.
The tool will also tell you the cost-per-click (CPC) data for each keyword so that you know how valuable they are. If each click costs more, it means that people are willing to pay more so therefore they have more value.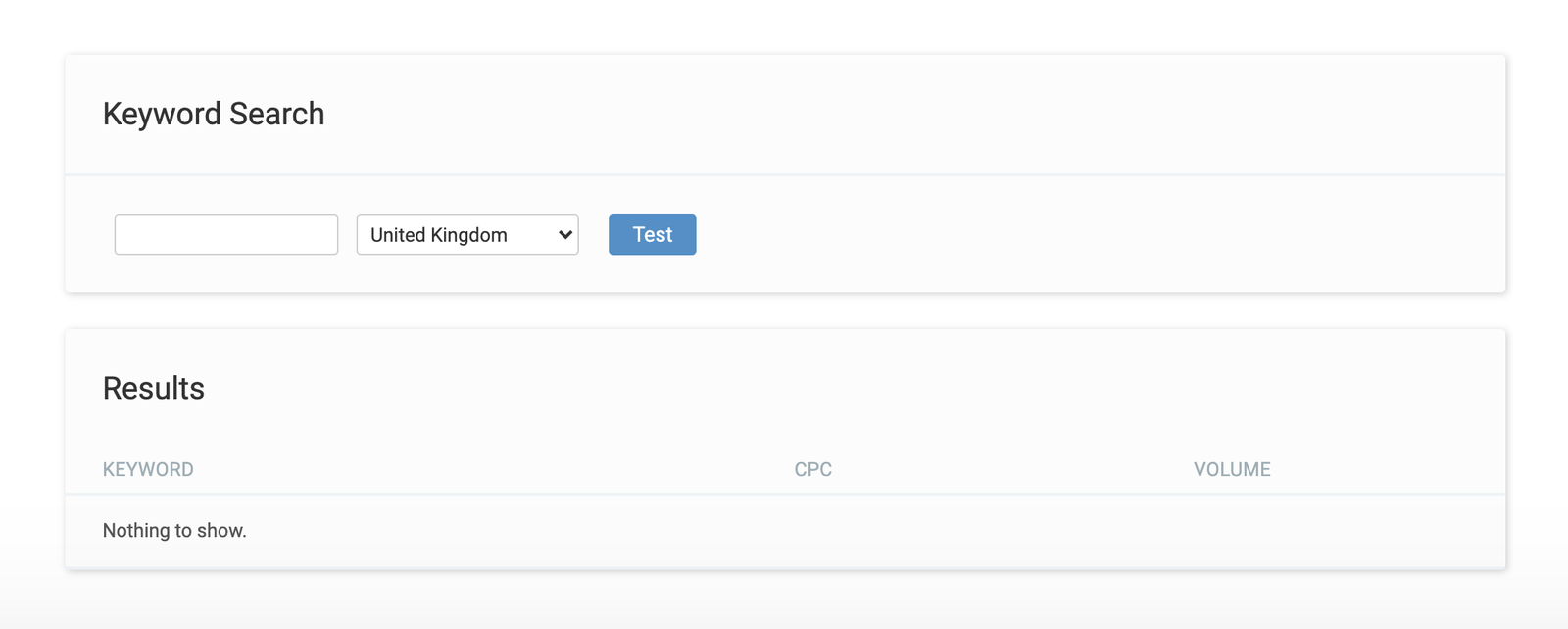 7. Social Media Scheduling: Buffer
Social media is undoubtably one of the best free marketing channels for business owners, but it's hard to keep up with the pace of posting. Consistency is also key!
Buffer is a social media scheduling and management app. It's designed to help share your content across social media at the best time.
It works by analysing what times are most active/engaging for your content. The tool then suggests which days/times would be the most effective for publishing posts based on this data. Sharing blog articles or images around these popular times should improve your engagement rate!
You can connect to up to 3 social media platforms to your dashboard on Buffer's free plan, including Instagram, Facebook, Twitter and LinkedIn.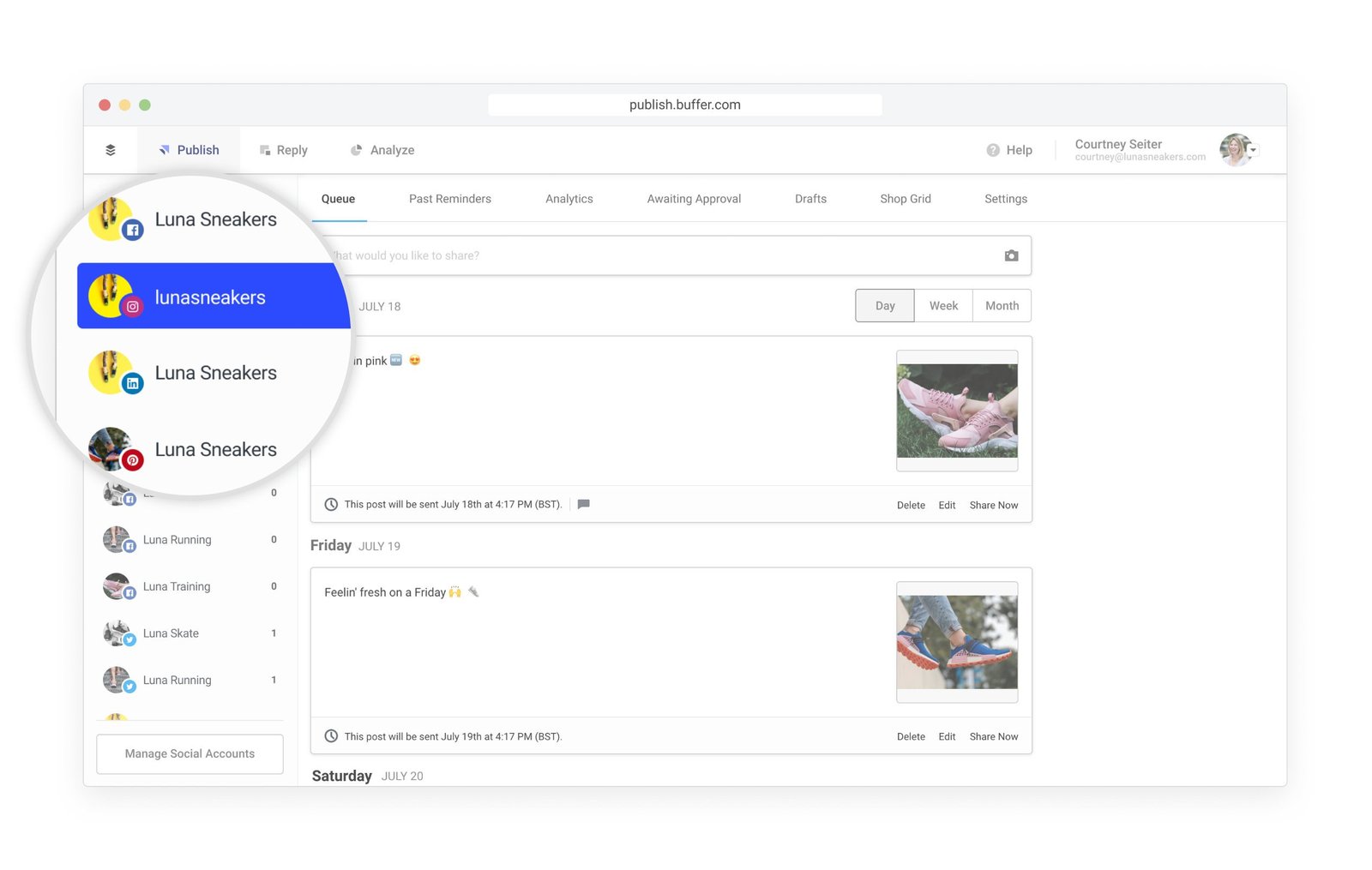 8. Email Finder: Hunter
Reaching out to professionals and other business owners can prove to be quite difficult if you don't have their contact details.
Hunter.io makes it easier to find email addresses for people who you may not know personally. It can be a really useful marketing tool if you're looking to find the email addresses of company owners, managers and directors.
The platform offers 25 free searches per month and they also have a Chrome extension, which lets you immediately find the email addresses behind the websites you're browsing.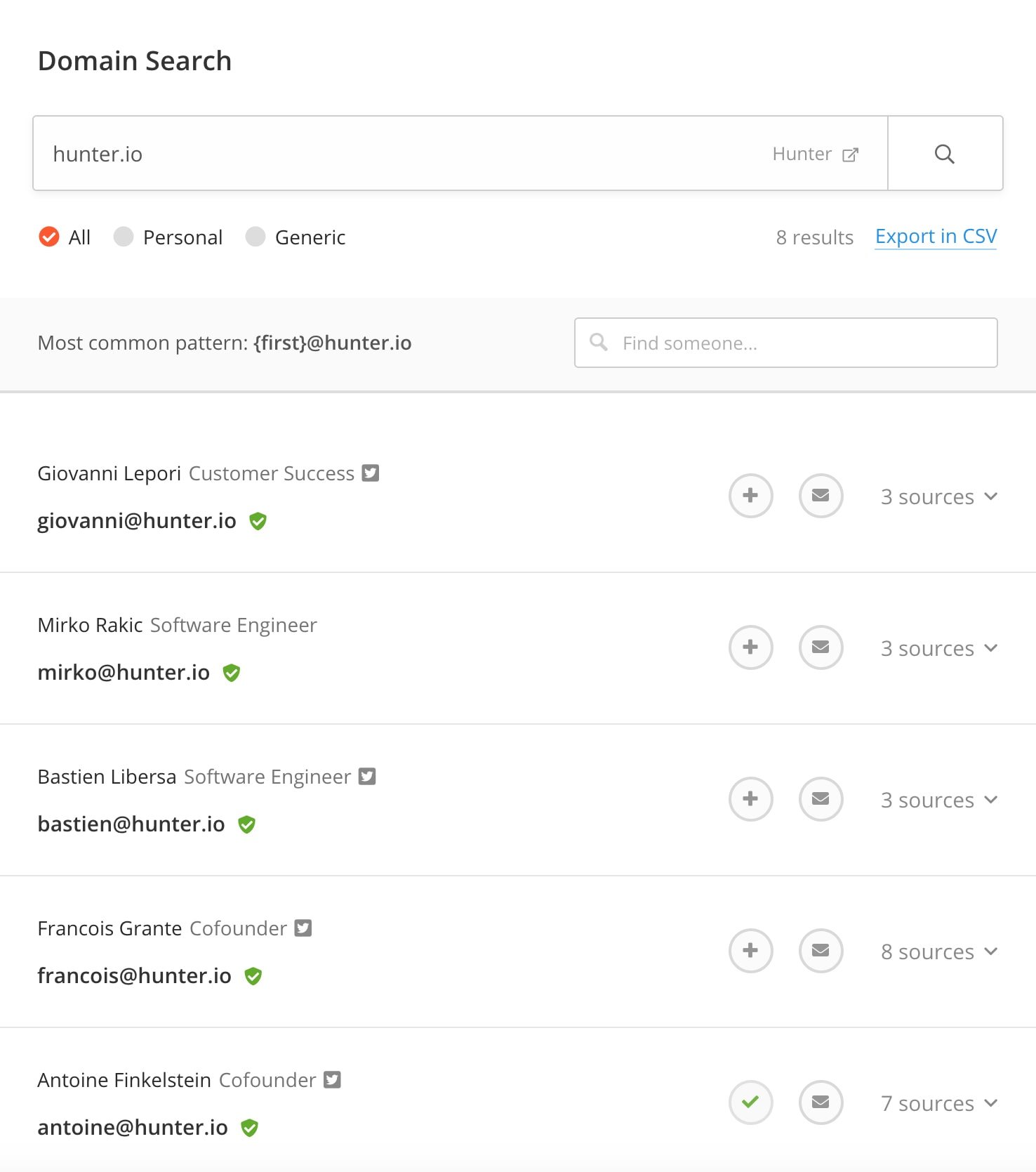 9. Topic Suggestions: Content Idea Generator
Writing headlines and engaging content week after week can become exhausting. You need to keep coming up with new ideas that are going to keep your audience interested.
If your headline and content isn't up to scratch, chances are your article won't attract much attention or interest. This is especially true for social media and can lead your content marketing strategy to fail completely.
According to Copyblogger, 8 out of 10 people will read your headline, but only 2 out of 10 will read the actual article.
Portent's Content Idea Generator is a free marketing tool that takes a few of your keywords and then spits out a variety of content and headline ideas to inspire you.
10. Conversational Marketing: Smartsupp
Nowadays, having a website with no live chat function is like having a shop with no sales assistant. Chatbots are a great way to automate marketing.
This is especially useful for small businesses who don't have the resources or time available to keep up with all of their customer service requests. Chatbots work 24/7/365 and can be programmed to answer specific questions and customer queries.
Smartsupp is a live chat app, which is ideal for WordPress websites. You can automatically engage and start personal conversations with your site visitors and convert them into customers.