Search Engine Optimisation (SEO) can seem like a complicated and daunting task for many small business owners. But as the world of SEO continues to change and evolve, it's important for business owners to stay up-to-date with the latest trends in order to compete online.
SEO is a tool that businesses should be investing in to help their website rank higher and gain more brand exposure. With over 5.6 billion Google searches per day, SEO is going to continue being one most important aspects of many small business' marketing strategies in 2023. If you want customers to discover your website in search engines like Google and Bing, you need to make sure it's well optimised. SEO is changing constantly as search engines continue to update their algorithms on a regular basis.
As a small business owner it's important that you familiarise yourself with the trends of this ever-changing industry. There are certain SEO tips and tricks that small business owners need to know in order to gain an edge over the competition and improve the chances of ranking on the first page of Google.
In this article, we will discuss 5 essential SEO tips and tricks that any small business owner should know to help boost their website ranking on Google search results pages!
1. Optimise Your Website
When putting together a website, you need to make sure that it is well optimised for search engines on a technical level.
One of the best SEO tips and tricks is to make sure your website loads fast and is mobile friendly. The time it takes for your website to load is one of the most important metrics search engines like Google use when determining how high a site will rank. It's also important for your overall user experience. Google's own research has revealed that 53 percent of mobile users leave a site if it takes more than 3 seconds to load. So, make sure that your images and other graphics are well optimised to reduce file size. This can help significantly improve the time it takes for a page to load. You can test your website loading speed using tools like Google's PageSpeed Insights and GTMetrix.
When optimising your website for mobile friendliness there are several things you should take into account. When visitors browse your site on smaller screen sizes you need to make sure that the design in responsive and that all navigation, CTAs and other elements are easy to tap on a touchscreen. In addition, you should also consider the way in which your content will be displayed when viewed from a mobile device. For example, ensure that any important text is large enough for people using smartphones or tablets to read it easily without having to zoom in.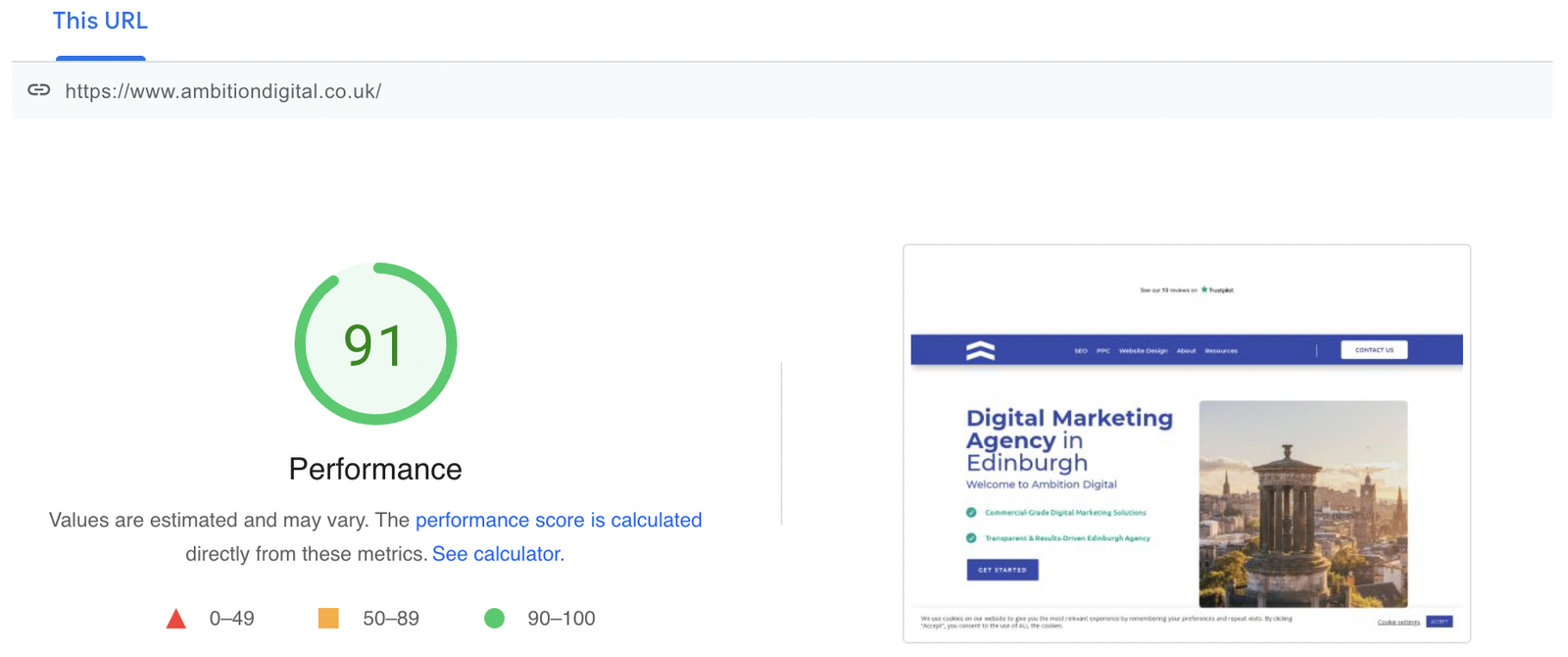 2. Focus On Content
When your website is optimised, you need to make sure that it has quality and relevant content that adds real value to your users. It's no good having a website that looks great and loads fast if the content is thin, poorly written or simply not helpful. Search engines like Google will rank a page higher if they understand the topic of the page with ease.
Adding more high-quality content to your website's blog on a regular basis is one of the best SEO tips and tricks, as it helps search engines understand what your site is about and helps you rank for more keywords. This can increase your sites exposure which leads to increased leads and sales.
You'll need to do some keyword research first to find out which keywords your audience is searching for and then write content around those. There are several tools that can help you do this including our very own Keyword Research Tool. It will tell you the search volume and cost-per-click and keywords and help you to come up with ideas for new posts. Make sure you're writing in a way that appeals to users, while also targeting the right search terms.
3. Optimise Meta Titles & Descriptions
The next step in SEO is to optimise your meta titles and descriptions. These are the elements that appear below each page title on a search engine results page (SERP) and tell users what that specific page is about before they click through to it. It's important you spend time crafting these properly so they communicate precisely what visitors will find when they click through to your page.
The meta title should be around 55 characters, while the description tag can have up to 160 characters. Don't forget that both of these elements are used as snippets in search results so they need to sound natural and not spammy.
Make sure you include the right keywords in these elements, but don't go overboard with them or include any keywords that aren't actually mentioned on the page. Remember, optimising your meta titles and descriptions for click-through-rate (CTR) can significantly improve the amount of traffic you get to your website. It's the first thing a person sees when they search for a term on Google so you want to make sure it's compelling enough for them to click.


4. Create Quality Backlinks
Backlinks are arguably the most important ranking factor when it comes to SEO. Search engines like Google use backlinks as a way to measure the popularity of web pages. This is because backlinks are signals that other more popular websites find your content valuable or authoritative enough to link to it on their website. Backlinks therefore play an important role in helping search engines determine how relevant and trustworthy your site is compared with others like it. This makes link building one of the most important SEO tips and tricks out there.
One of the best ways you can acquire high-quality backlinks is by guest posting on other relevant, well-established websites. However this process takes a lot of time and effort so you might want to consider hiring an SEO agency or experienced freelancer to help with it if required. When building links, one of the most important factors is relevancy. The more relevant your link with a specific page on another website that Google deems as high-quality will increase its chances of passing link juice to that page and help boost your search ranking.
For example, as a digital marketing agency we want to guest post on other digital marketing blogs, not websites that offer food recipes.
The above is just a quick overview of SEO. However, there's still more to learn and if you're serious about growing your business through SEO then it could be worthwhile getting some professional advice from an agency.
If you need help with your SEO, feel free to reach out to us here at Ambition Digital.
5. Make Your Site Secure
Search engines like Google are now giving websites with SSL Certificates a ranking boost. An SSL Certificate encrypts communications between your website and visitors, letting them know that their information is secure when they enter personal or payment details into forms on your site. Google made HTTPS a ranking factor several years ago, so you shouldn't hesitate to secure your website as soon as possible. You must also make sure that every page on your site is secure and that all forms on the website use SSL encryption.
This will help to enhance user experience, keeping customers coming back for more with a sense of trust in your brand. Outside of your search ranking, website security also affects your site in many indirect ways too. Websites with SSL Certificates are less likely to be attacked by hackers. Many people also make sure that the website is secure before entering any personal data, so it's important you have one if you're handling sensitive information like card details or passwords on your site. According to CSO, 44% percent of UK consumers claim they will stop spending with a business temporarily after a security breach, and 41% claim they will never return to a business post-breach.
You can usually get an SSL Certificate through your web hosting provider. If you're unsure on how to set it up it's best to reach out to their support team and they'll be able to help.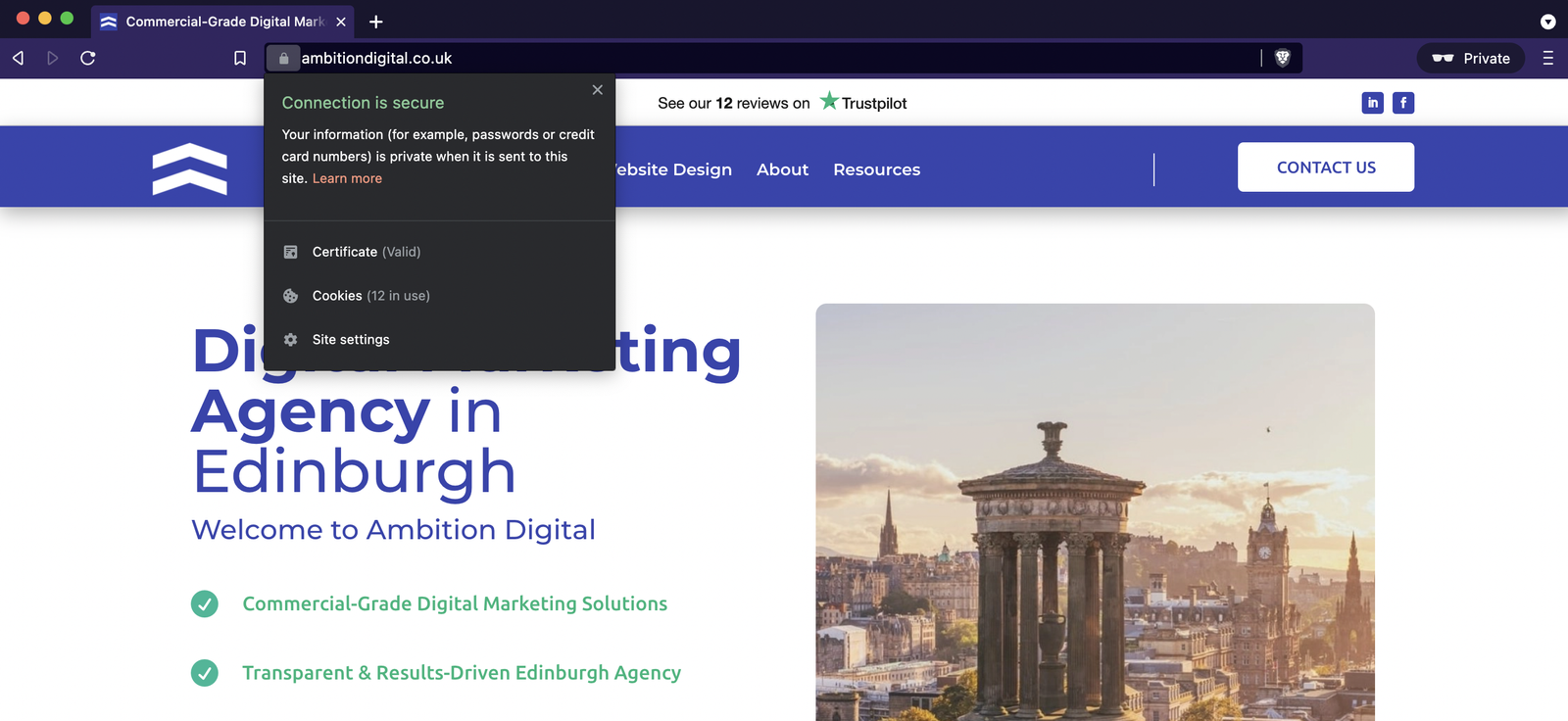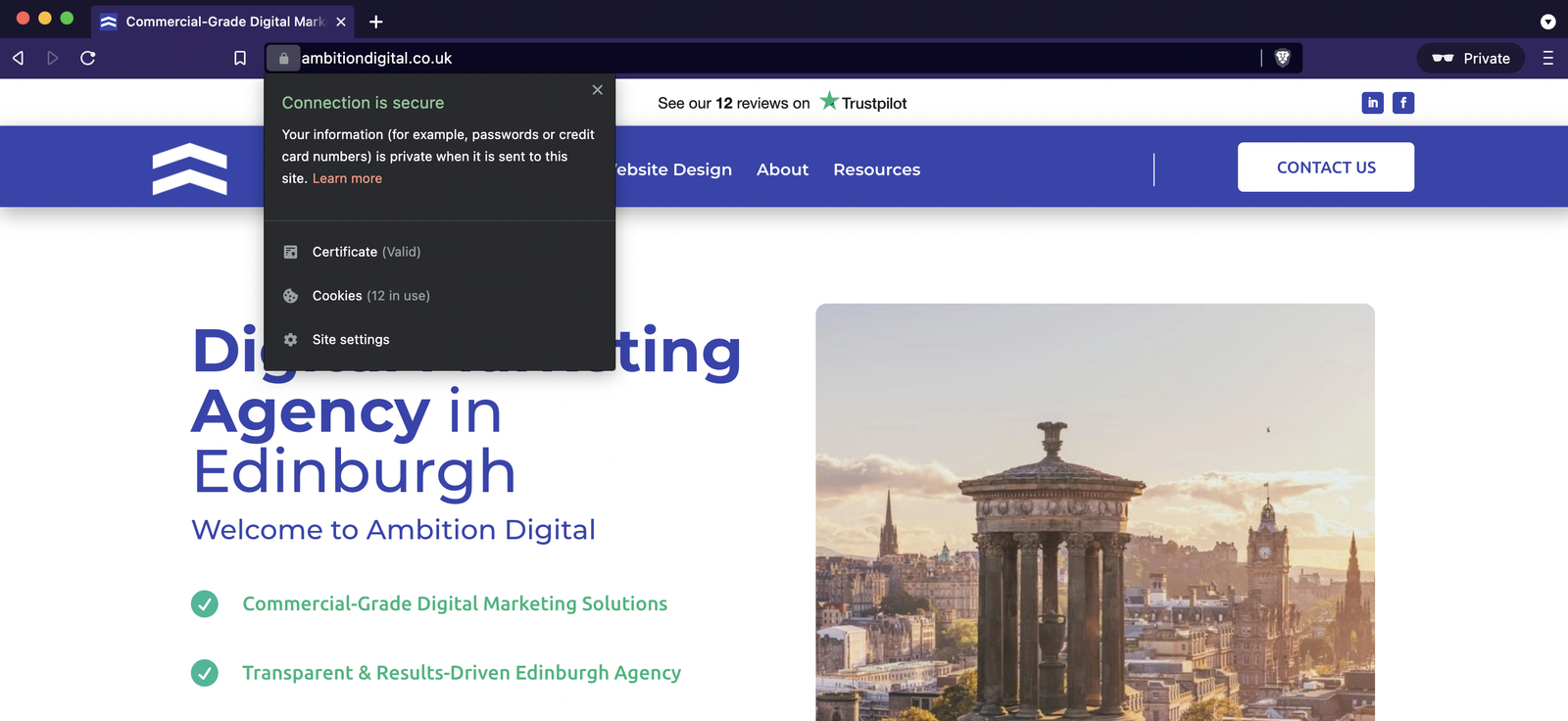 In Conclusion
SEO is constantly changing and it's important that you stay up to date with the latest SEO trends. If you're not optimising your website for search engines, you could be missing out on valuable traffic and revenue for your business. If your competitors are dominating search rankings, then you need to start taking SEO seriously. As you can see, search engine optimisation is more complicated than simply adding meta keywords to your website's HTML code or writing keyword-heavy content. However there are several simple steps that all small business owners should be following when it comes to SEO in order to maximise their rankings and bring them closer towards the top of Google search results.
But SEO can take a lot of time, effort and money if done incorrectly so getting professional advice from an agency or experienced freelancer is highly recommended.
If you're looking for some help with your SEO or would like advice on how to rank higher in the SERP's feel free to reach out us here at Ambition Digital. We're a 5-star rated SEO agency in Edinburgh with a proven track record of getting our clients exceptional results. Let's talk.