Mobile-friendliness is a big deal these days. With more than 54% of all website traffic worldwide coming from mobile devices you must make your website mobile friendly — plain and simple.
The number of people using their mobile devices to browse the internet is growing. If your website looks great on your desktop, but is difficult to read or navigate on a mobile device it needs to be optimised for viewing on smaller screens. It's simple — if your website isn't mobile-friendly, you're missing out on potential customers and revenue for your business.
In this post we'll go over 7 clever tips to make your website mobile friendly!
Why Your Website Should Be Mobile Friendly?
As mobile devices continue to outpace desktop and laptop computers as the most popular way people browse the web, it's becoming more important than ever for businesses of all sizes to make their websites mobile friendly. Many consumers access your website on a mobile device — make sure they can easily find what they're looking for! Not to mention, Google also considers mobile-friendliness to be an important ranking factor.
When visitors have a pleasant experience on your website they are also much more likely to convert into paying customers. According to WebFX, 61% of consumers say they are more likely to purchase from mobile-friendly sites.
Is Your Website Already Mobile Friendly?
If your website was designed in the last few years, the chances are that it was built with mobile-friendliness in mind. But just to be 100% sure, you can use Google's Mobile-Friendly Test. All you have to do is enter your website URL into the search field and click the "Test URL" button.
It will then test your URL and within 2 minutes it should tell if your website is mobile friendly or not.
If your website is mobile friendly, there are still ways to optimise it further using these 7 tips — so, let's take a look!
1. Make The Design Responsive
The first tip is to make your website design responsive. By using a mobile-friendly style sheet you can scale down elements on your webpage so that the information displayed looks great, and is easy to read on any screen size or device! The good news is that most modern WordPress themes and other CMS page templates will have built-in responsiveness, so your page content should scale to fit any screen size automatically. In case it doesn't or your website is a bit outdated you should consider building a new website.
Another alternative is to see if your page modules allow you to be displayed in different sizes depending on the type of device. For example, you could have a separate mobile website version that's only visible to visitors who are browsing your page on a smart phone or tablet.
2. Use Larger Fonts on Mobile
The next tip is to use larger fonts on mobile devices. It can be difficult to read small font sizes so it's best to bump up the size of your text a little bit for visitors who are browsing from their phone or tablet.
You can do this pretty easily on most CMS platforms by simply increasing the font size of your text — especially your headings.
3. Optimise Your Images
Another great tip for making sure that your website looks perfect across all screen sizes and types is to resize and optimise your images. The good thing about resizing images automatically through the use of a CMS platform or theme templates is that you can choose which sizes are displayed depending on whether someone visiting your page is browsing with their laptop, desktop computer, tablet or mobile phone.
One thing to keep in mind is that it's also important to optimise the size of the image file itself. Mobile loading speed is different from desktop loading speed, so using lighter image files will make your page load much quicker. According to research by Portent, 0-4 seconds is the ideal page loading time for maximising the conversion rate.
If you're using WordPress, there are 3rd-party optimisation plugins that will automatically convert images to next-gen formats and implement functions like lazy-load to speed up the loading of a page.
5. Make Your Buttons Bigger
Most web designers will agree that in order to make your website mobile-friendly you need to make your call-to-action buttons bigger. Buttons might just be the most important feature on any web page, so it's really crucial that they're big enough for visitors who are browsing from their smartphone or tablet.
Make sure that your visitors can easily tap them with one finger and follow through with whatever action you want them to take.
6. Get Rid of Pop-Ups
Another good tip to make your website mobile-friendly is to get rid of pop-ups. Undoubtably, pop-up windows are one of the most annoying features on a web page, and many people will immediately quit or leave depending on how badly they're affected by them.
Sure, on a desktop site they can be fairly easy to close, but on a mobile screen it's easier than ever to accidentally tap the wrong button and be directed to some other form of content they don't want.
7. Improve Loading Speed
Finally, your website needs to be as fast as possible if you want it to load properly on a mobile. In order words, it should have good loading speed and not take too long for the pages of an entire site to open up from either a laptop or tablet browser. This can easily be achieved by including only relevant images and graphics that are sized correctly and using fast web hosting.
If you're using WordPress you should also get rid of unnecessary plugins that could be slowing your site down.
You can use tools like Google's PageSpeed Insights or GTMetrix to test your websites loading speed and learn what you can do to improve it.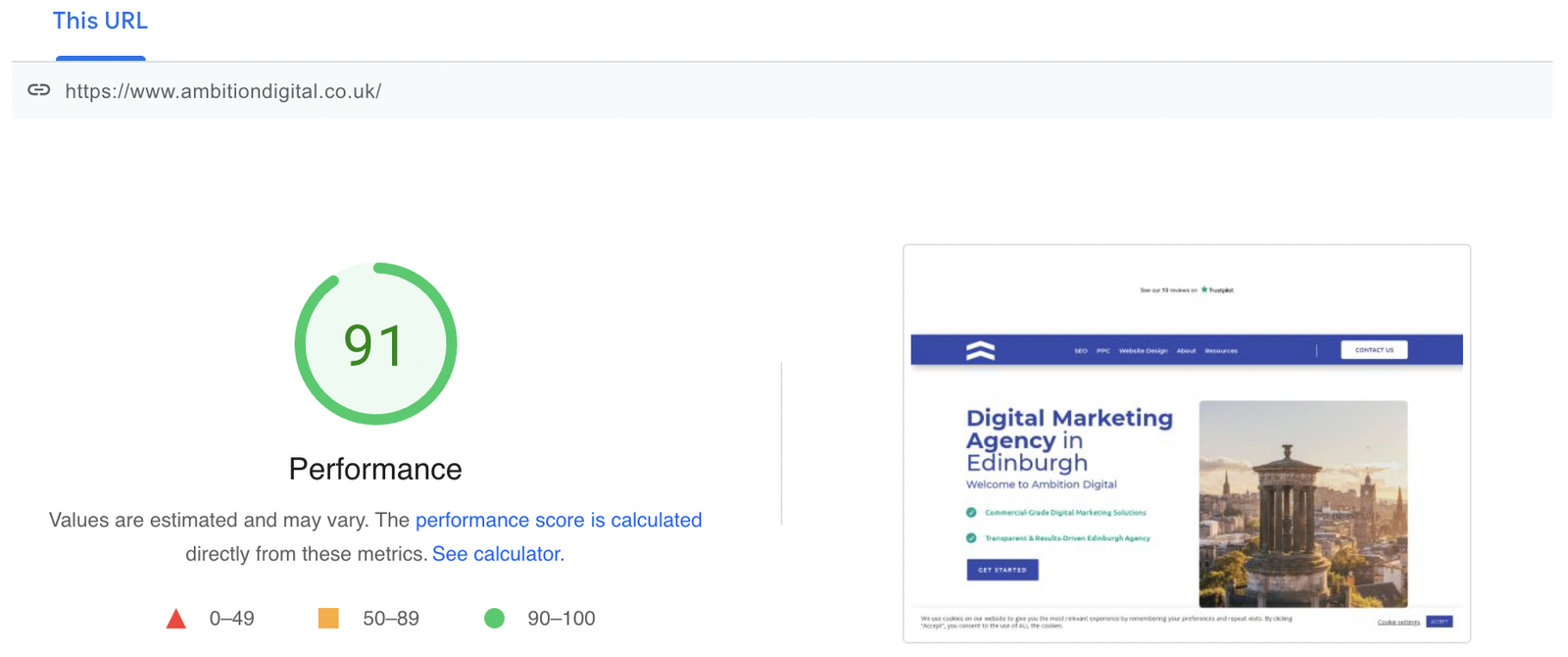 In Conclusion
Optimising your website to be mobile friendly is a great and easy way to boost your online business. A mobile-friendly website will give you more conversions, increased traffic and generally improve the user experience — so it's definitely worth doing it for your own website. These tips can be implemented using any CMS, whether it's WordPress, Shopify or any other platform.
If you're looking for a professional 5-star rated website design agency to help make your website mobile friendly, contact us today. We have multisector experience and expertise in a variety of industries including e-commerce, construction, automotive, travel, sport, technology, services, jewellery and legal.
We can design or redesign a website for your business so that it works perfect on all types of screens — from desktop computers to tablets and smart phones! Let's talk.