If your competition is getting more search traffic than you, doing website competitor analysis can reveal a lot about what it takes to rank high in Google. It's a great strategy that can reveal what your competitors are doing well, and maybe more importantly, what you should avoid.
You're in constant competition for customers with other brands in your space, so it's important to keep an eye of what's working for them and what isn't. This information can give you useful ideas to try on your own website, find gaps in the market, discover emerging market trends, offer new products or services and it might even inspire an entirely new marketing strategy or approach.
But how do you conduct website competitor analysis? The first step is to actually identify who your competitors are. This might seem like an obvious first step, but you'd be surprised how many brands get this crucial part wrong. Once you've identified your closest competition you can use a variety of website competitor analysis tools to give you insights on their site performance.
You have to keep in mind that when it comes to website competitor analysis it's slightly different than traditional competitor analysis. The biggest difference that you have to consider is that you may have a keyword competitor, who is not directly competing against you for conversions. For example, if you're a ticket website that sells tickets for "The Edinburgh Dungeon" your competitors are other tickets websites, not a website talking about the history or lore of The Edinburgh Dungeon — even though you might be targeting the same keywords.
The good thing about 2022 is that there are a lot of smart tools out there that can do the heavy lifting for you when it comes to website competitor analysis. Here are 9 tools that can help you do website competitor analysis and identify what factors could be driving traffic (or conversions) towards your competitors.
Ahrefs is a website that provides marketing insights for digital marketers. It's an industry favourite tool when it comes to website competitor analysis — especially SEO.
You can learn everything about your competitors website performance including website traffic, backlinks and website search ranking. It's a great tool for discovering what type of content is working best for your competitors and to get a glimpse into their link building strategy.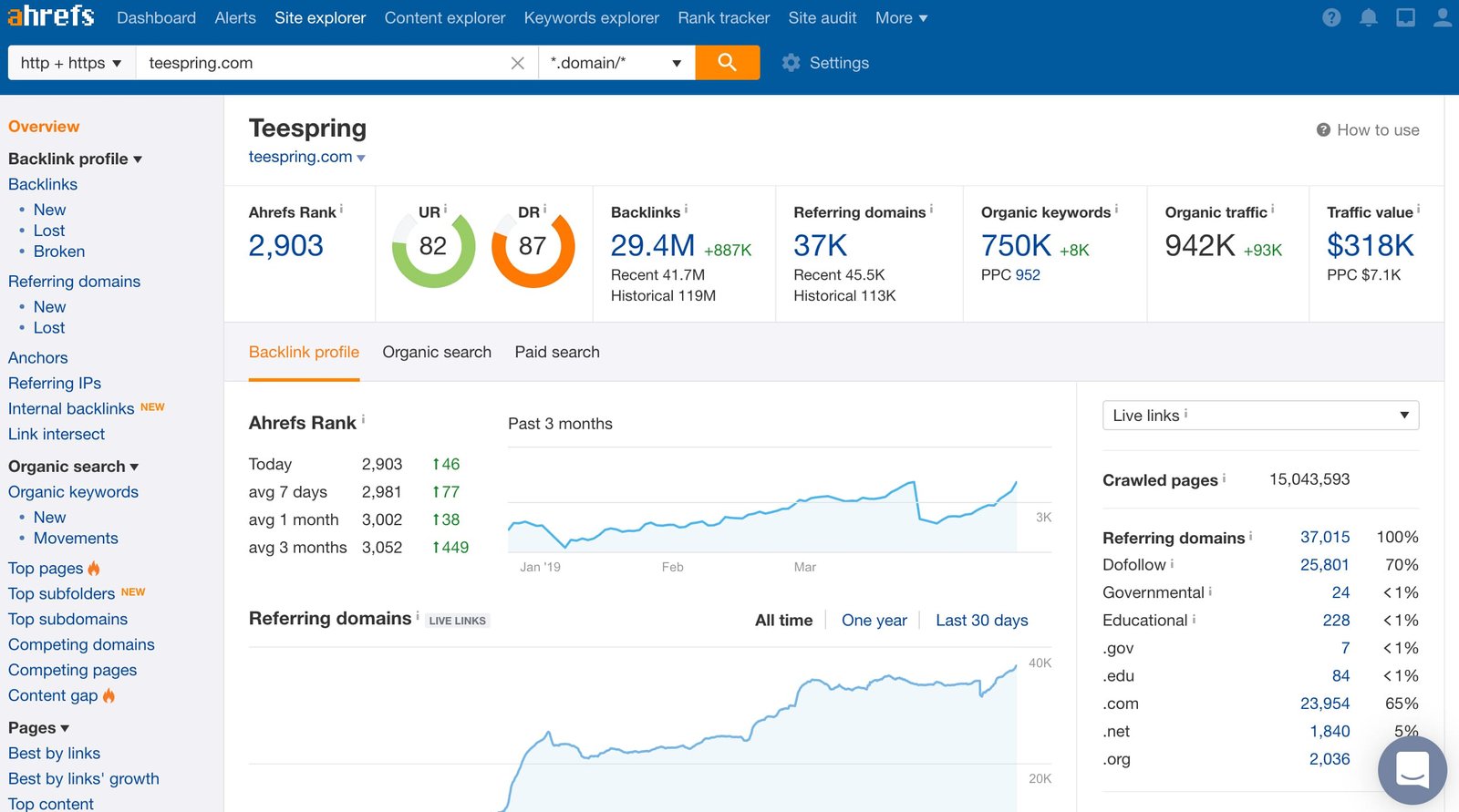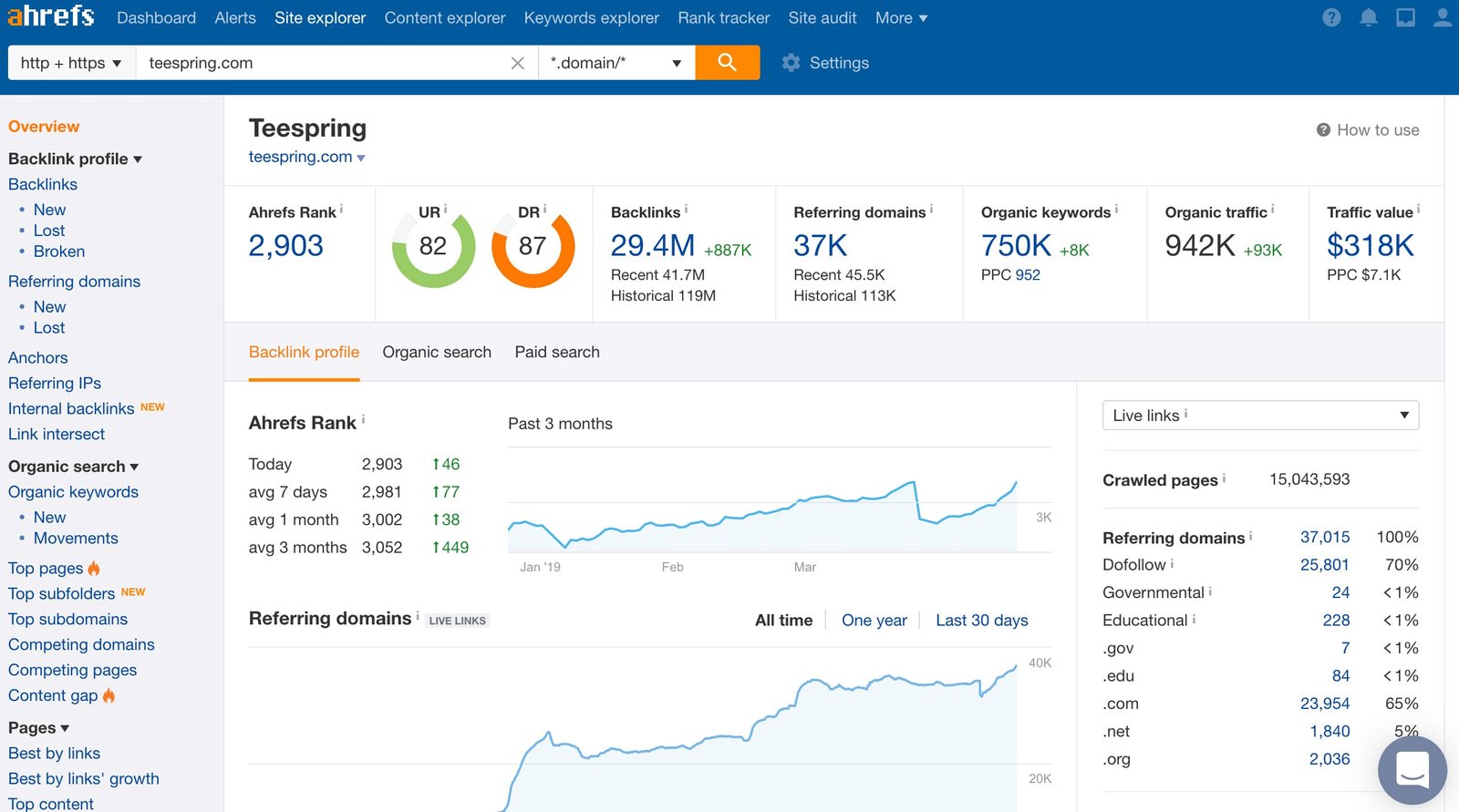 BuzzSumo is a platform that allows you to conduct in-depth website competitor analysis by revealing their most shared content and filtering with metrics such as average shares by network, content format, length and publication date.
You can discover your website competitors secrets of success even on social media with BuzzSumo's page performance analysis for Facebook.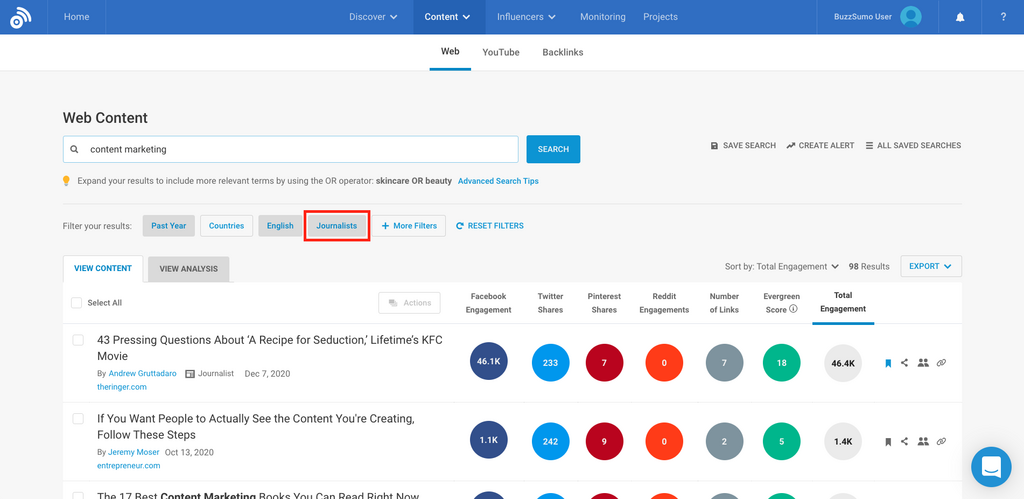 Google Keyword Planner is probably one of the most popular and underrated website competitor analysis tools out there. It's a free tool that allows you to discover keywords and how much search volume they get.
The great thing about the Google Keyword Planner is that it also provides information on competition levels, CPC (cost per click), average monthly searches and related keywords — which can all help inform your website content strategy.
A solid content marketing strategy is one of the best ways to attract website visitors and Google Keyword Planner is a great place to start.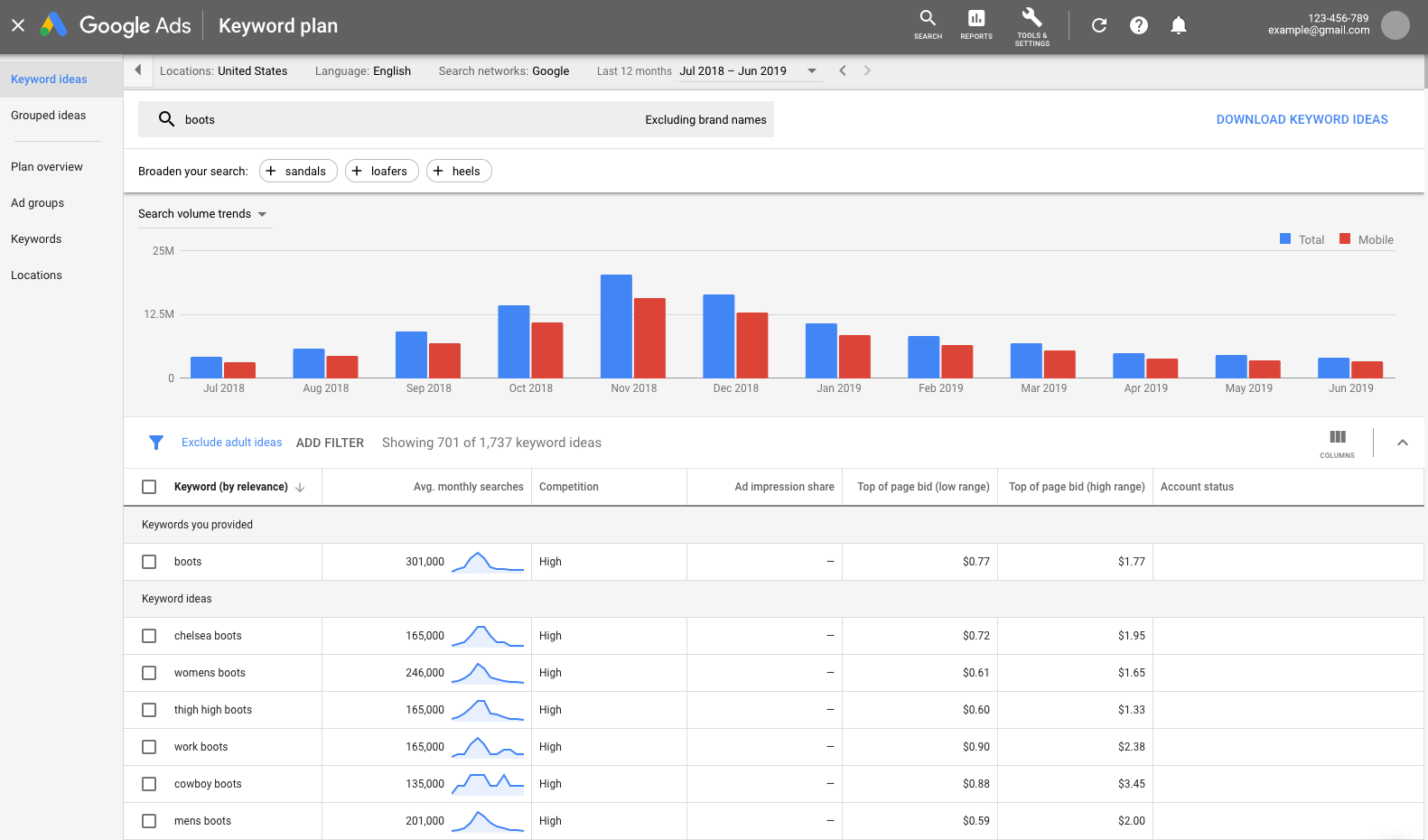 SimilarWeb is a platform that provides information on your competitors website traffic and engagement statistics. It's a helpful tool for website competitor analysis because it helps you better understand their audience behaviour in real time — it's especially useful when you're trying to implement changes fast and react quickly.
You can even gain an insight on their audience interests and explore new audience segments for your own business. This is an excellent way to understand your competitors bottom-of-the funnel tactics and see what makes their customers convert.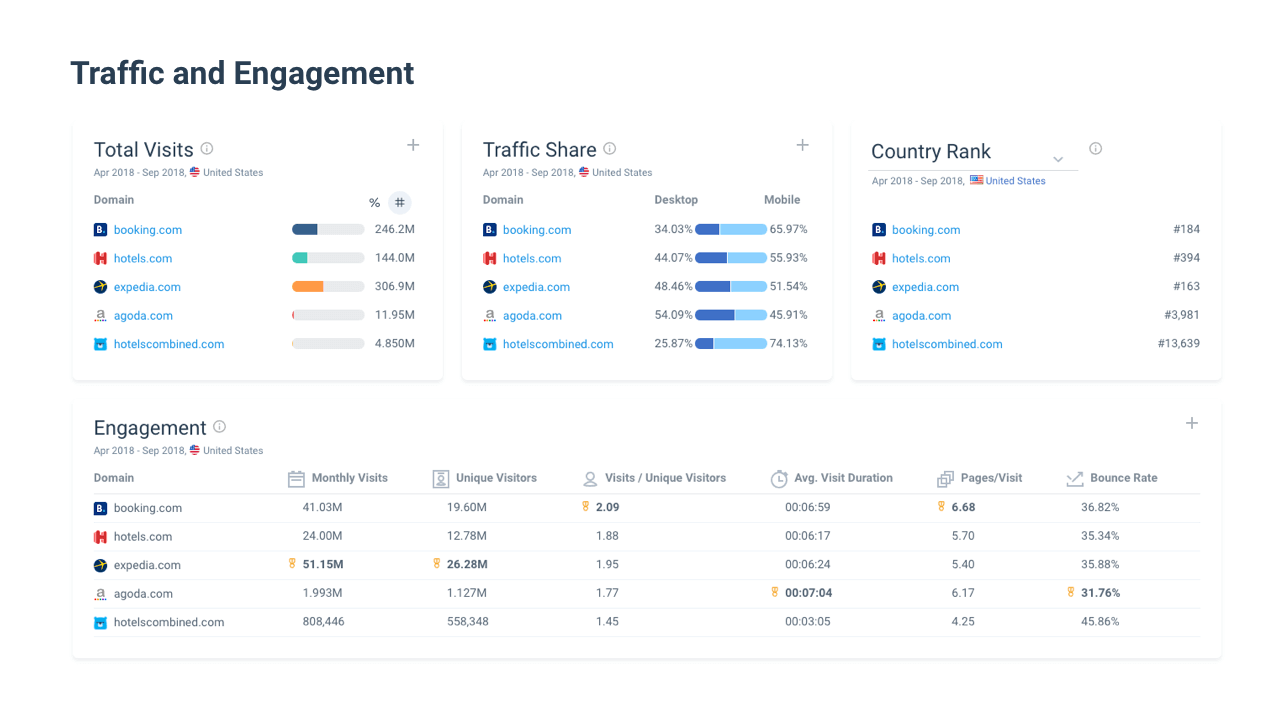 SEMRush is a platform that provides website traffic and backlinks data. It's a really useful website competitor analysis tool because it can show you everything — from your competitors website traffic and marketing strategies, SEO efforts, advertising, content and PR, to social media performance.
This information can be used to build or improve your own content strategy, develop new product lines or services and find gaps in the market.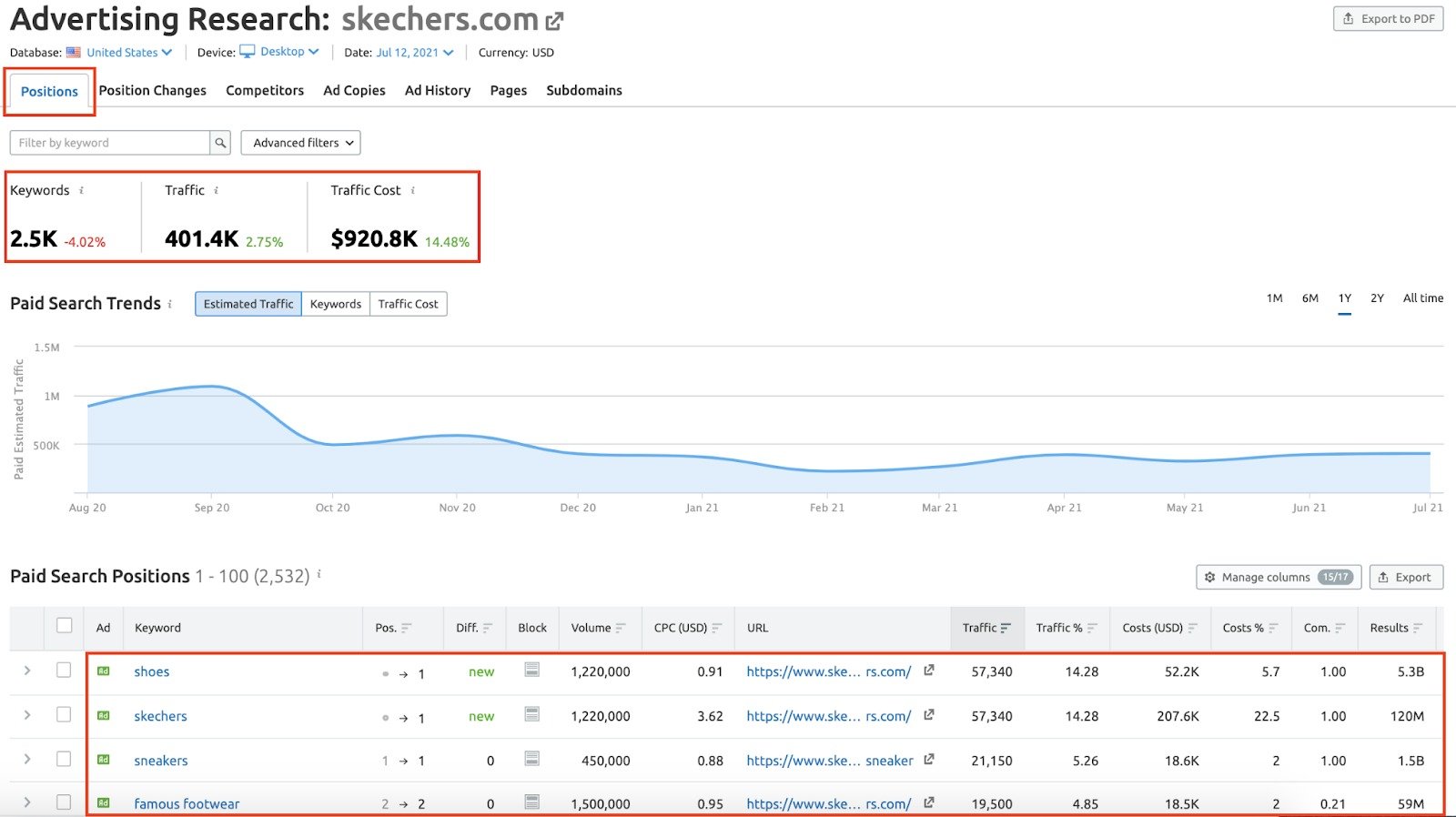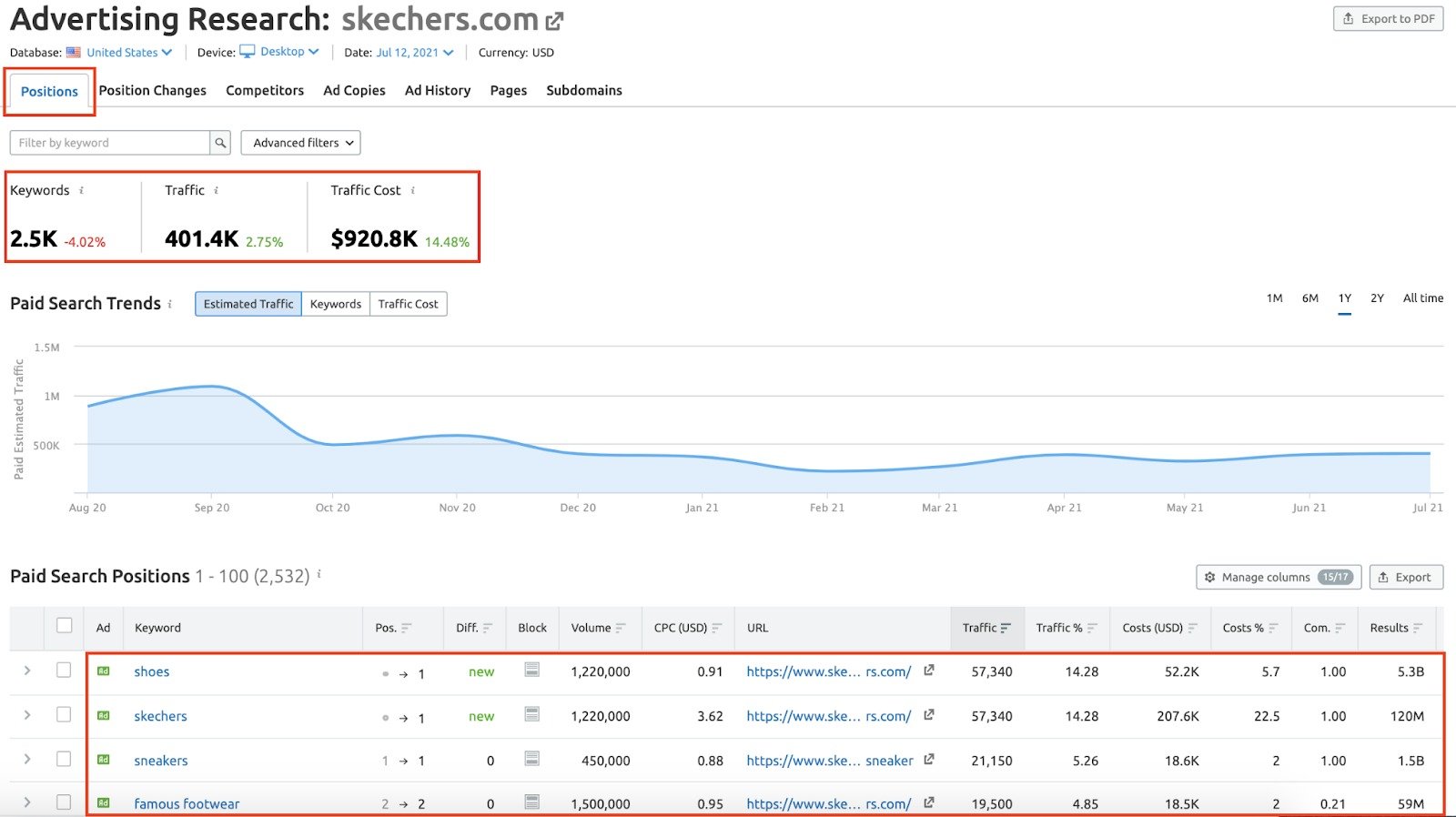 SERanking is an all-rounded competitor analysis tool which gives you insights into your competitors organic and paid promotion strategies.
It's a very useful platform for trying to identify your closest competitors and their ranking for specific keywords in depth — which you maybe aren't targeting, but should! One of the best things about this platform is that it's very easy to set up competitor tracking so you monitor the changes in their metrics and act accordingly.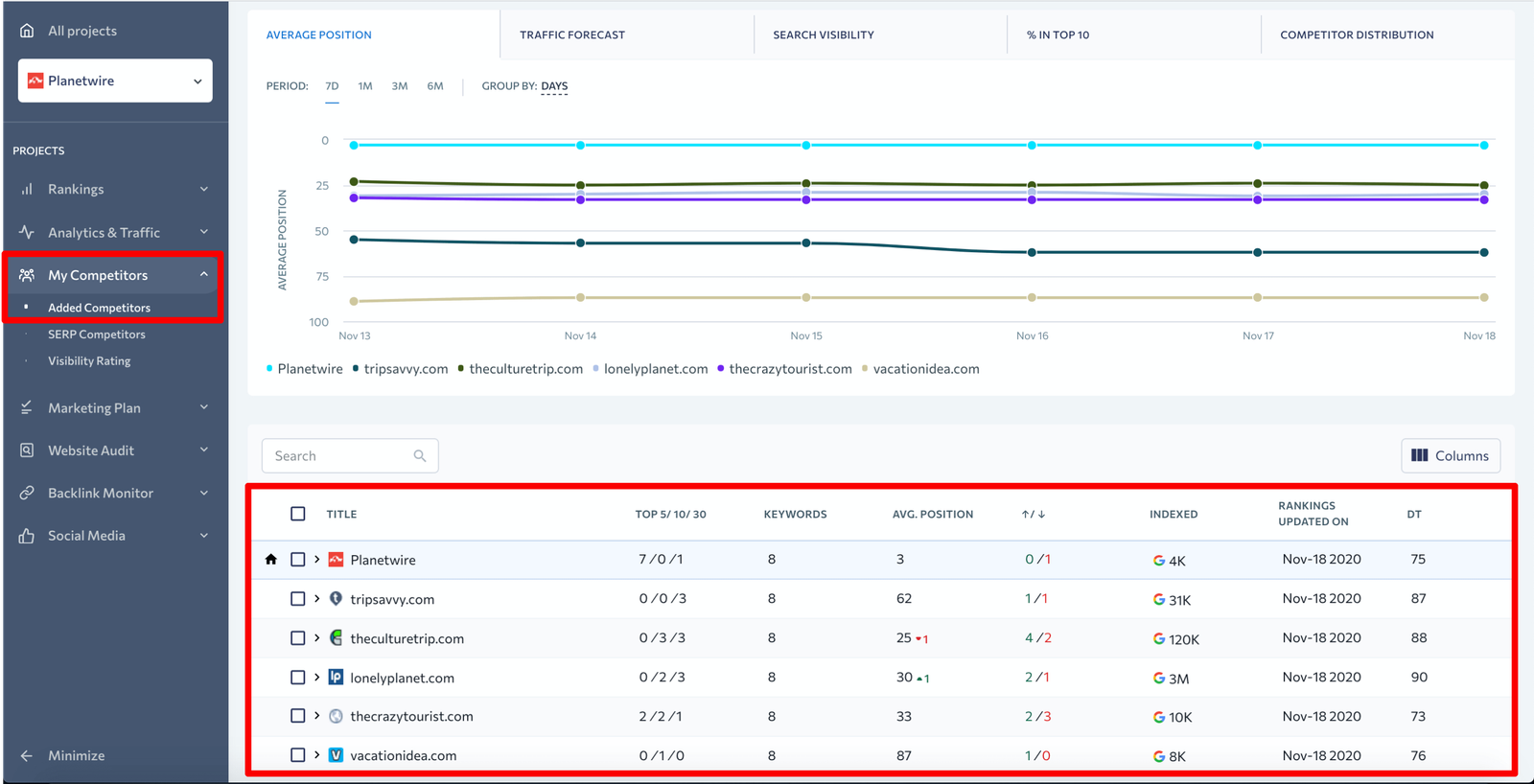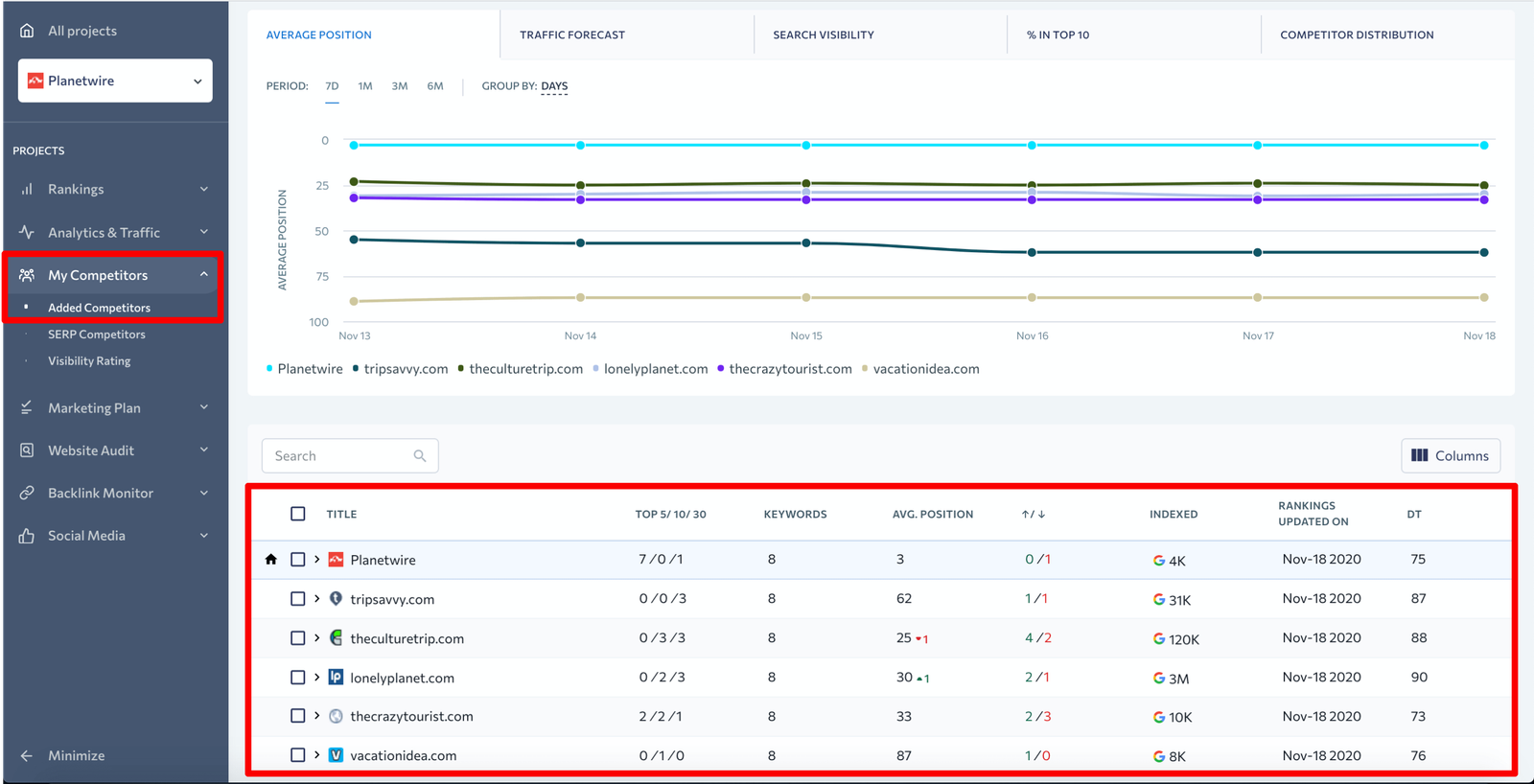 Moz is an all-in-one SEO tool platform that allows you to analyse your competitors keywords, spam score, page authority, domain authority and other correlated metrics.
It's a great platform because it covers all bases for website competitor analysis, which can help you identify trends in their site performance. You can use this information to improve your own online visibility, get better rankings and generate more site visitors.
One of the best things about this platform is the Moz bar. It's an all-in-one SEO toolbar for doing research on the go, because it gives you instant metrics while viewing any page or SERP. Just add it as an extension on your website browser and you're set.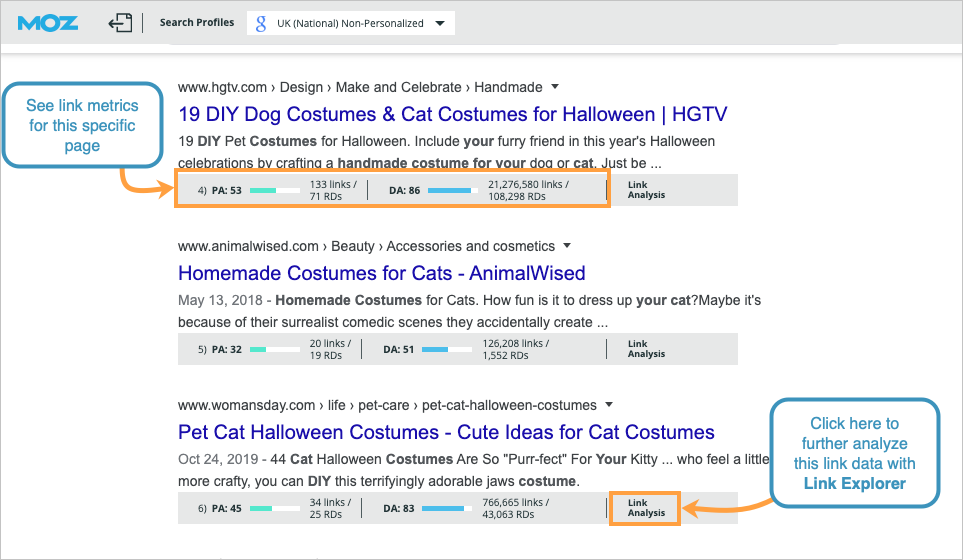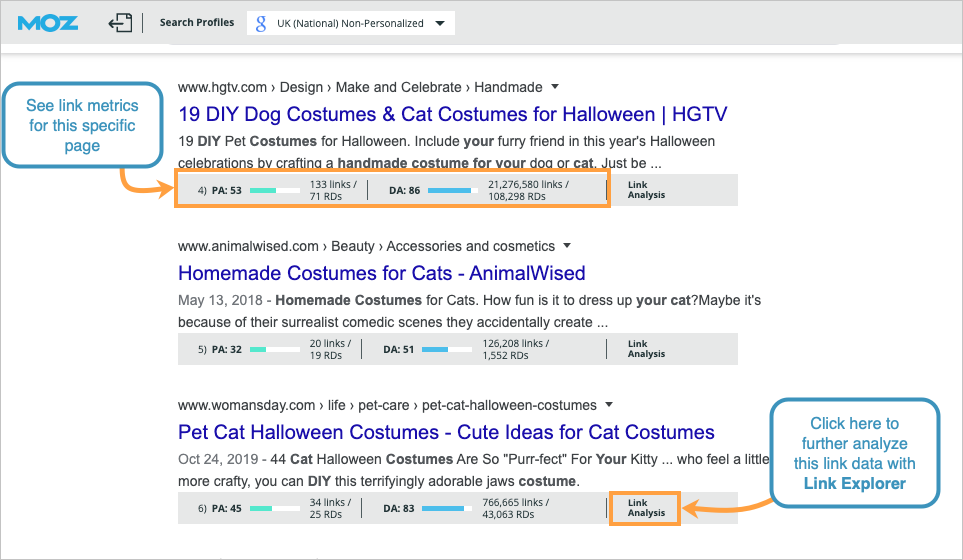 SpyFu is an amazing tool for doing website competitor analysis. It has a really cool feature where you can see which keywords your competitors are bidding on in paid search — both, past and present!
Competitor research isn't just all about SEO and organic traffic. You need to know how your competitors are doing in paid search too, so you can make their successes your own and avoid their mistakes.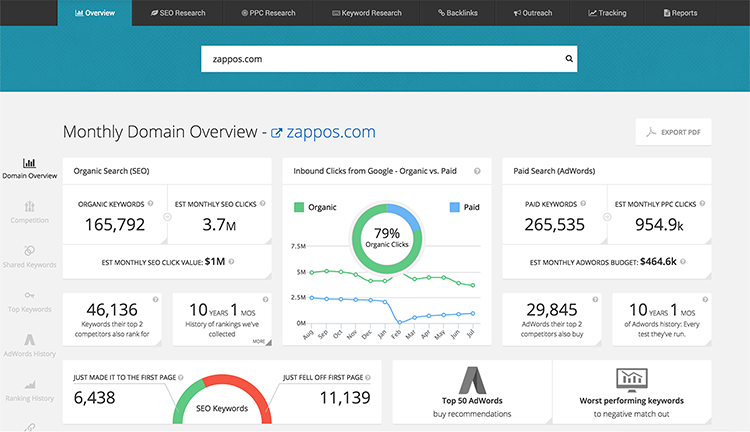 Yes, Alexa by Amazon can help you achieve better marketing results by helping you discover new opportunties to drive your business forward. It provides website traffic data for competitor website, which is a great way to gain insights into your website competitors audience behaviour.
There is a range of tools available for doing competitive website analysis including actually finding your competitors, comparing website traffic, keywords and content performance and much more.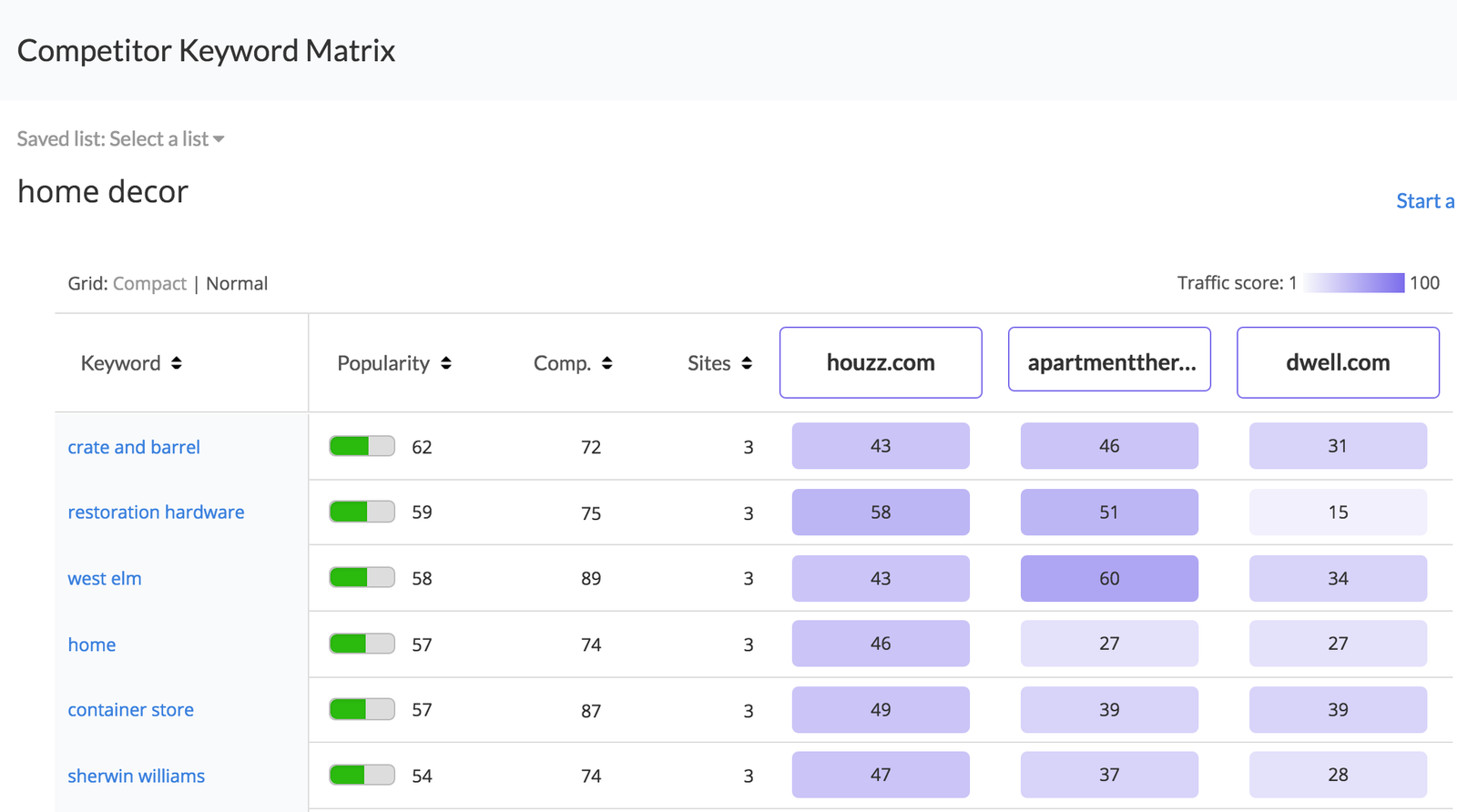 In Conclusion
Competition is now tougher than ever, which makes website competitor analysis more important than ever. You need to be able to identify what is driving website traffic and conversions towards your competitors websites.
Using website competitor analysis tools can help you do that and is a great way to help guide your marketing strategy. These tools can help you discover new opportunities for growth, popular topics in the industry or even identify gaps where there is no competition — which could be an opportunity to drive your business forward.
If you need help with your digital marketing strategy, website competitor analysis or content marketing — get in touch! Ambition Digital is a 5-star rated digital marketing agency with a passion for achieving powerful results.