You might be wondering why is SEO important if my business is doing just fine with paids ads? Let's start at the beginning.
SEO stands for "search engine optimisation." The point of SEO is to increase both the quality and quantity of website traffic, as well as increase your brand awareness by ranking higher in non-paid (also known as "organic") search engine results pages (SERPs).
Search engines like Google use SEO to determine which websites deserve to be ranked higher based on a multitude of factors. It's a system that attempts to make search results fair by trying to show only the best results when people search for things. SEO is also one of the most cost-effective marketing channels for businesses to generate more leads and sales.
What Is SEO?
Search Engine Optimisation (SEO) is a very complicated subject, with a lot of nuances and aspects to it. The ultimate goal of SEO is to optimise your website to be more visible in search engines, so that when people are searching for certain things — your site is what they will come across.
Search engines operate using algorithms made up of thousands of different ranking factors which are used to determine the position of a website in the search results.
But there are generally 2 aspects to SEO. These are on-page and off-page optimisation. On-page SEO refers to aspects of your website that are ranking factors which you have control over including loading speed, keywords, headings, site architecture and others. Off-page SEO refers to ranking factors that are under the control of other websites, such as backlinks and outside references to your website from other websites (i.e. reviews, brand mentions and business directory submissions).
Backlinks are arguably the most important ranking factor when it comes to SEO. Simply put, you gain a backlink when a website links back to your website. It's very important because Google views backlinks as "votes of confidence" — therefore the more "votes" your website has, the more likely Google is to rank your pages higher than others.
It's worth noting that not all backlinks are created equal. There are important attributes that contribute to a backlink's quality, such as:
Relevance to your website/content

Websites domain authority

DoFollow vs. NoFollow

Anchor text
SEO is always evolving as search engines like Google update their algorithms, so it can be hard to keep up with all the changes in best practices. But when it comes to SEO, there are some fundemental aspects that you should know about, which are most likely here to stay, including:
On-page content optimisation
Technical website improvements
Link building techniques (backlinks)
Use of tools like Google Analytics to help you measure results and make adjustments
A lot of SEO simply comes down to knowing what people are searching for online and giving it to them in the form of high quality content. Once you know what your audience is searching for you can create high quality content with the answers and deliver it in a way that is optimised for search engines.
Why Is SEO Important?
Search engines like Google are the most efficient way for people to find information. It's therefore important that your website ranks high in search results for keywords that are relevent to your business. The higher your position in search results, the more organic traffic your website will get. It's a great way to generate leads and sales from potential customers who are actively searching for products and services like yours!
Google rewards high quality content with higher rankings — but high quality will also help you to rank on other popular search engines like Bing and Yahoo!
SEO helps you to grow your website traffic organically over time. It's one of the most cost-effective solutions to long-term success compared to a short burst of traffic from a costly pay-per-click (PPC) campaign. If SEO is done properly over time, it can be the most beneficial marketing investment you make for your business for 2 reasons:
Search engines provide "free" advertising for your business — just by having your website on the first page of search results, you can generate thousands of visitors every month.
If you rank higher than your competitors, people are much more likely to click through to your website because it's easier to find.
Organic search sends new visitors to your website and holds a high conversion rate — especially compared with other marketing channels. For example, research by BrightEdge has found that SEO drives 1000%+ more traffic than organic social media.
So, with SEO you can convert your visitors into leads and sales much more easily over time — and not just once! In fact, 60% of marketers say that inbound (SEO, blog content, etc) is their most important source of quality leads.
According to Backlinko, only 0.78% of Google searchers click on results from the 2nd page. You can imagine this number being far lower for every page after that, so if you're not first you might as well be last! With SEO having a 14.6% close rate for leads, you can easily see why it's important for businesses to invest in SEO.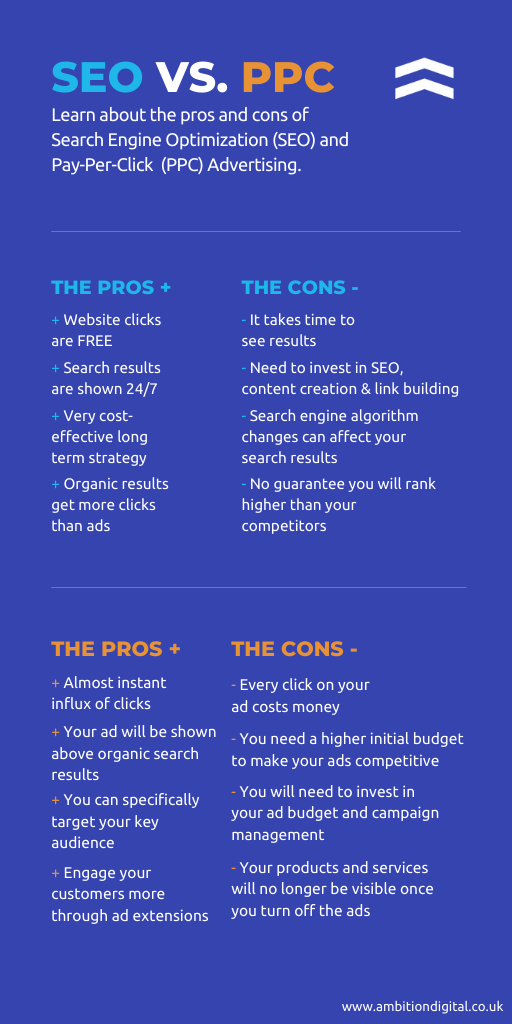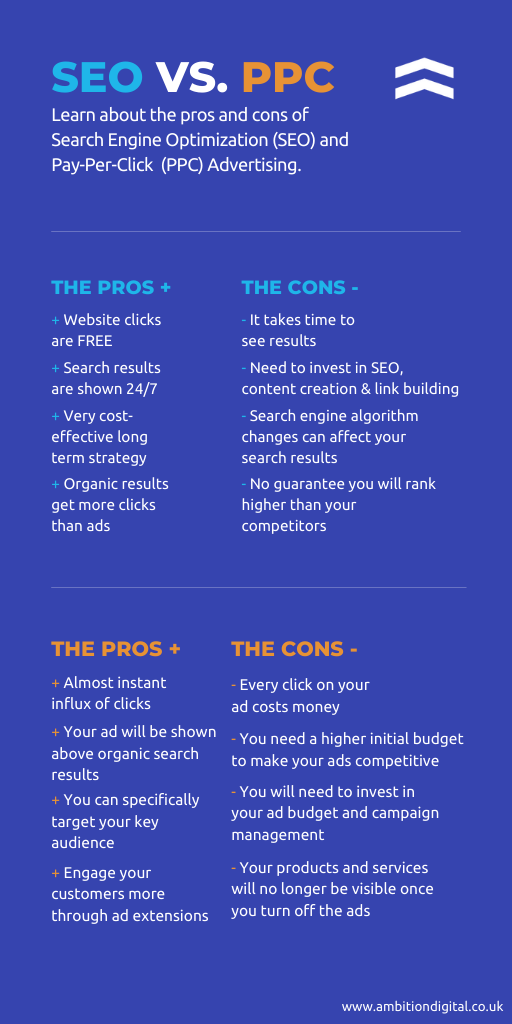 The Difference Between White Hat vs Black Hat SEO
Simply put, "White hat SEO" refers to SEO techniques, best practices, and strategies that strictly abide by search engine rule, its primary focus to provide more value to people.
Whereas, "Black hat SEO" refers to techniques and strategies that attempt to spam/trick search engines. While black hat SEO can product results, it puts websites at great risk of being penalised and/or removed from SERP's (de-index).
If you rely heavily on organic search traffic for sales and lead generating, getting your website penalised could even bankrupt your business.
Is Hiring an SEO Company, Consultant, or Agency Worth It?
This can be a difficult question to answer. Depending on your other commitments and willingness to learn, you could experiment with your SEO efforts in-house first and see if it works for you before hiring someone else! However, there are many benefits of getting an SEO agency or a consultant to do the work for you.
One of the main benefits is that an agency will have more resources than an individual including a team of experts, access to software and experience. This allows an agency to allocate a dedicated team for each campaign to take care of things like outreach, link building, technical optimisation and content creation day after day. Link building is one of the cornerstones of a successful SEO campaign as it create trust signals for Google's algorithm, which allows your site to rank higher.
As we discussed earlier, Google wants to show only the best content when people search for answers. That's why high quality content is one of the pillars of a solid SEO strategy — and that's something an agency will be able to create for you.
When it comes to creating engaging and compelling content that adds real value to your customers and website visitors, the first thing you need to do is topic and keyword research. An agency will take care of that for you — and do it consistently!
Here is an example of how we do this here at Ambition Digital. First, we conduct keyword research to find the valuable "money" keywords which are relevant to your business or industry. Then, we conduct topic research using the keywords we've identified to create variations of "long-tail" keywords. According to Ahrefs, almost 45% of monthly search volume comes in the form of 5+ keyword queries.
Below you can see a tree structure diagram we would use to create relevant content around topics that people are actively searching for.
3 Benefits of hiring an SEO agency
1. Content creation
An SEO agency can create engaging and compelling content with well researched topics and valuable keywords which can drive high quality traffic to your website and be used as a sales funnel.
2. Website improvements
Google looks at certain website metrics and considers them as important ranking factors for SEO. Did you know that 1 in 4 visitors would abandon a website that takes more than 4 seconds to load? So, having a solid website is important if you want to rank higher on Google.
An agency will be able to create a professional website that is modern, fast and responsive or make any neccesary improvments to your current site to help you rank higher.
3. Link building
As we discussed earlier, backlinks are arguably the most important ranking factor in SEO. An agency will be able to run a campaign that includes all the necessary outreach, guest posting and other link building techniques to get you to rank higher.
In Conclusion
There are many reasons why you should invest in SEO for your business. In this day and age, SEO should almost definitely be a part of your marketing strategy. It goes beyond just getting website visitors from organic searches on Google. SEO also helps to increase brand awareness, helps you to generate more leads and sales in the long run.
Ultimately, if SEO is done properly it could prove to be the best investment with the highest return one can make for their business.
If SEO sounds like something you want help with but don't know where to start — reach out! We're a 5-star rated commercial-grade SEO agency and are always happy to talk about what we can do to help your business.